My Montessori Cultural Curriculum is extensive. I have spent thousands of hours meticulously detailing each days activities so that you can focus on the children. The Online curriculum is the most up-to-date, but the PDFs contain the printable Index Lap Cards. Because there are so many different pages, I have tried to categorize the Weeks of Days into a simple seasonal menu: Summer, Autumn, Winter, Spring. Most days of the curriculum require Membership to view, however you can purchase the individual groups of Weeks in PDF form.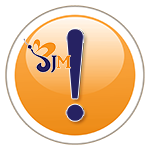 Countdown to Free Access Expiration

I am extending the free access period through mid-June 2020 for teachers who have started using the curriculum, and want to finish out the year (Northern Hemisphere). I will provide online membership at that time.

REGISTER HERE FOR FREE ACCESS WHILE IT LASTS

This is our way of helping teachers who continue video-conferencing with their classrooms, and need ideas through mid-June, and it provides the parents the ability to continue educating children at home, without an added financial concern.
Jump to Seasons
(Remember, while you can start anywhere in the curriculum, I've designed it to build on itself, so things taught at the first of the year build up to things taught later in the year)
FREE


Requires Membership


Summer/Fall
(first 5 weeks)
Purchase the PDF
Fall/Winter
(Weeks 6-18)
Purchase the PDFs
Winter/Spring
(Weeks 19-30)
Purchase the PDFs
Spring/Summer
(Weeks 31-40)
Purchase the PDFs