The practical life area is an enjoyable part of the classroom for children. The exercises involved help to build self trust and self discipline within a child. The purposeful activities help to develop such things as motor control, coordination, concentration, and independence.
Care of the person, care of the environment, and grace and courtesy lessons are focused points found in this area. Exercises have a direct purpose as well as an indirect one. Many activities involve a multi-step process to be carried out. Children indirectly develop such skills as following a sequence, left to right order, and pincer grip development later used in reading and writing. A child's growth and development is benefited greatly with the exercises of practical life.
Shelves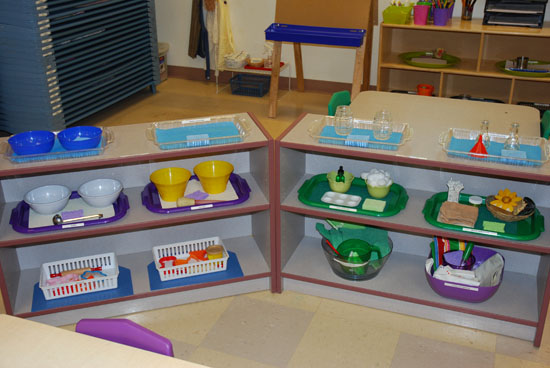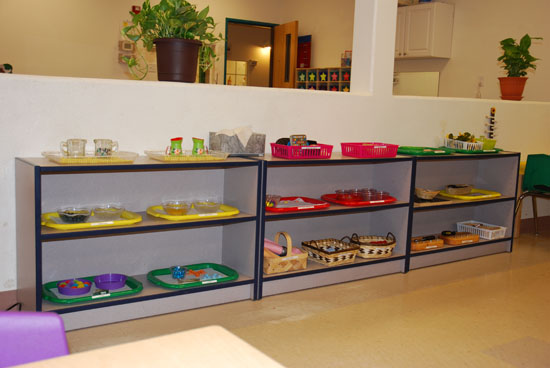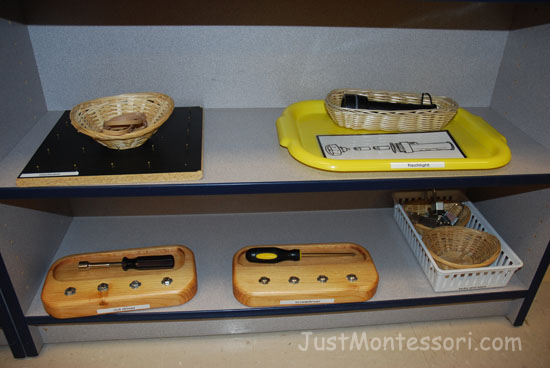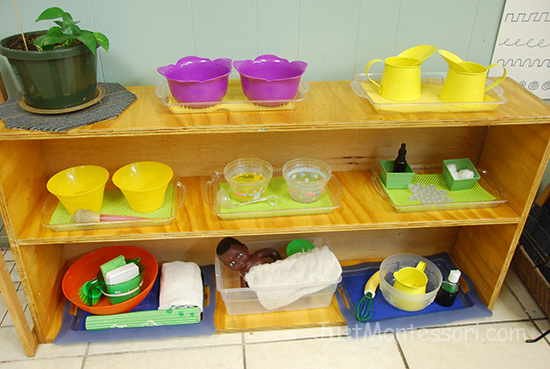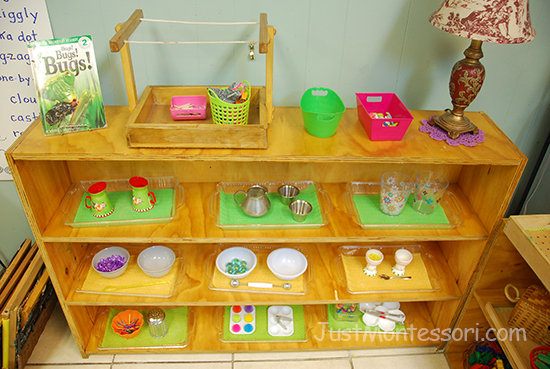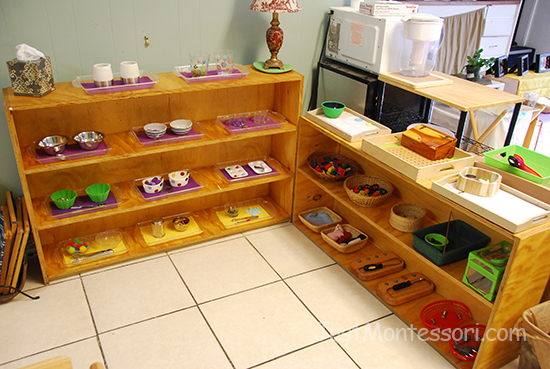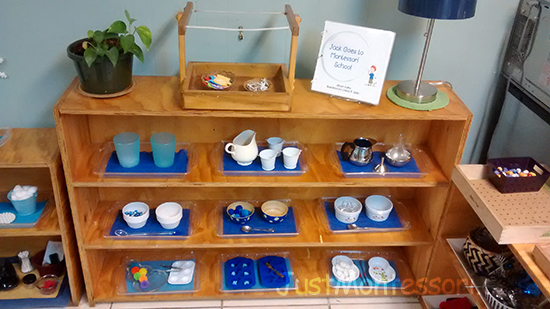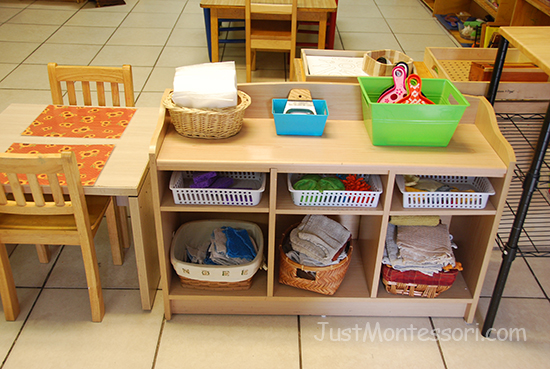 Dressing Frames
Dressing frames are found in Practical Life area. A beautiful stand can be bought to hang them on neatly in the classroom. The frames help children with skills such as buttoning, buckling, zipping, snapping, lacing, and tying.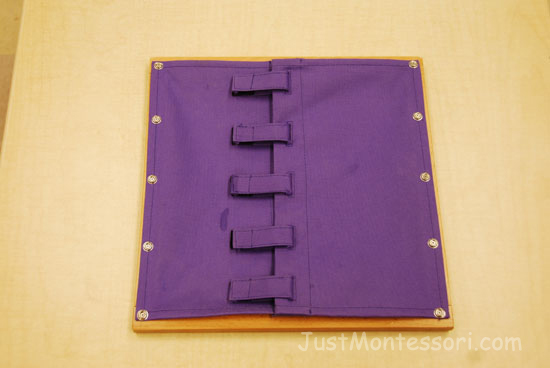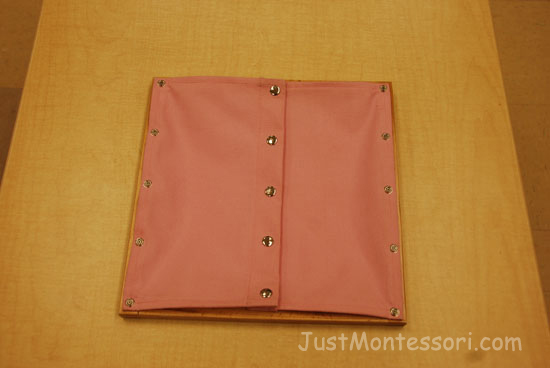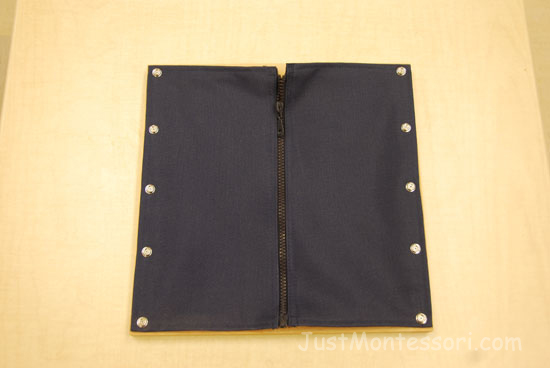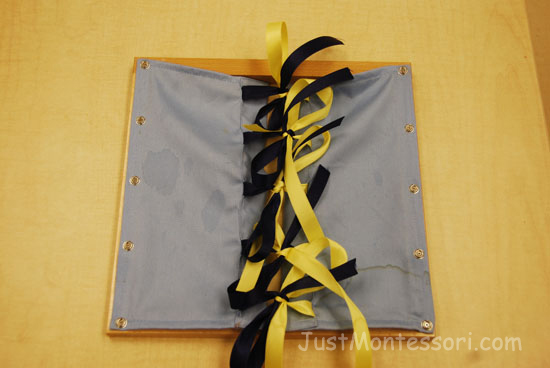 Walking on a Line
Walking on a line exercises help children develop control of movement. It also develops such things as coordination, concentration, and spatial concepts. You need a line about one inch wide on the floor of the classroom and a tray with various object to walk the line with. These can include items such as a vessel with water in it, a bean bag to place upon the child's head, a bell, and a spoon with a small ball in it.
Children will walk the line placing feet, heel to toe, while trying to keep head erect.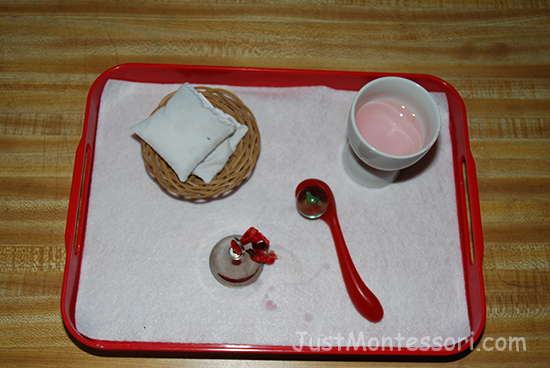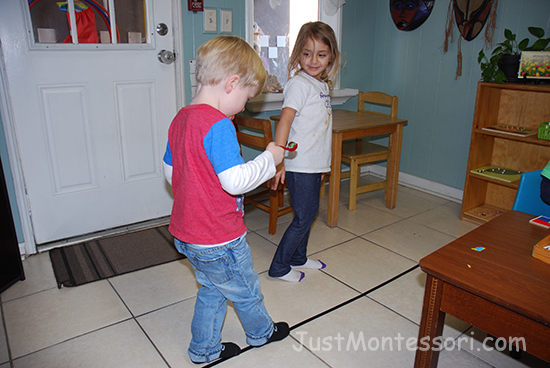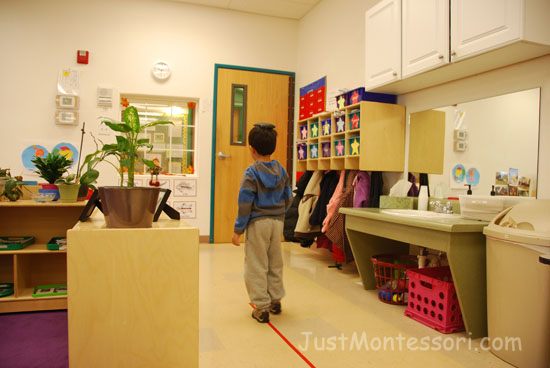 Continue with Practical Life
Practical Life – Sample Exercises