Below are pictures of some exercises found in the Practical Life area. They are not in any specific order.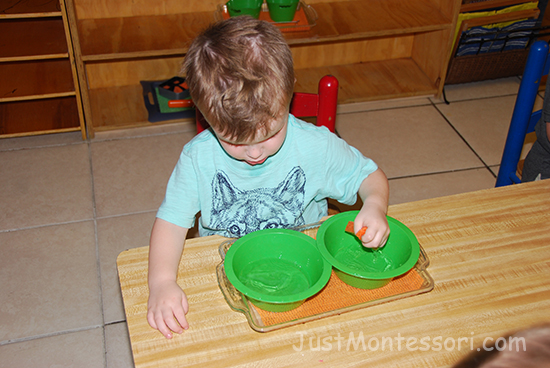 Transfer – Sponging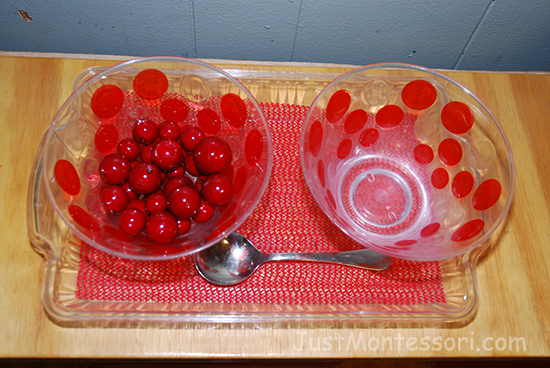 Transfer – Spooning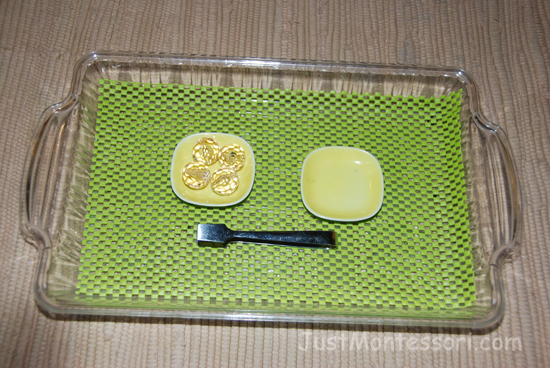 Transfer – Tongs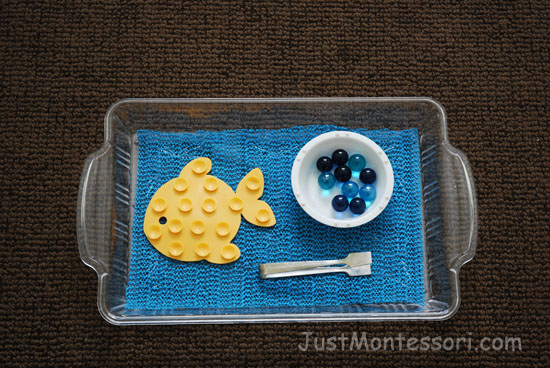 Transfer – Tongs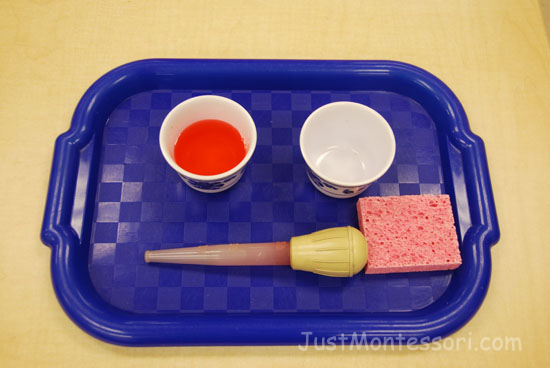 Transfer – Baster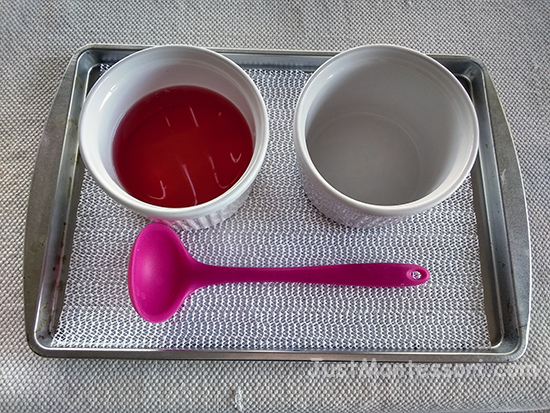 Ladle Transfer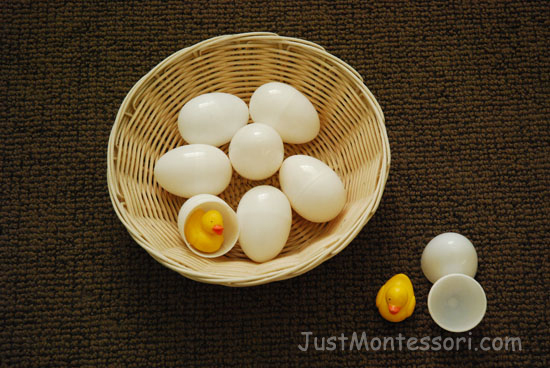 Opening/Closing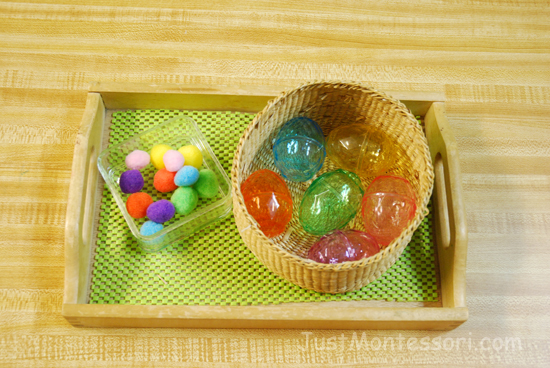 Color Sorting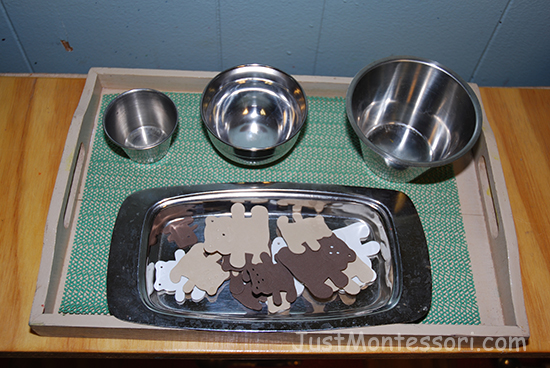 Size Sorting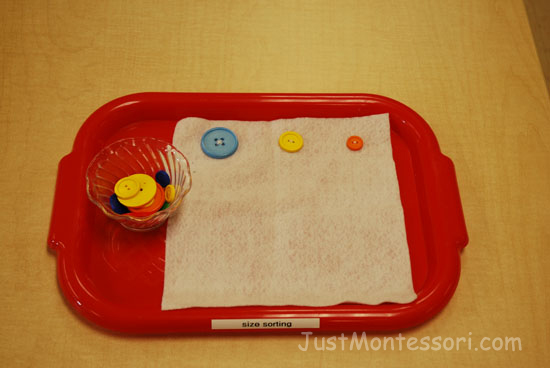 Size Sorting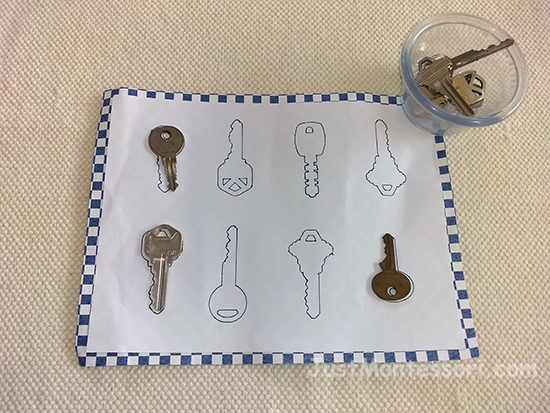 Key Matching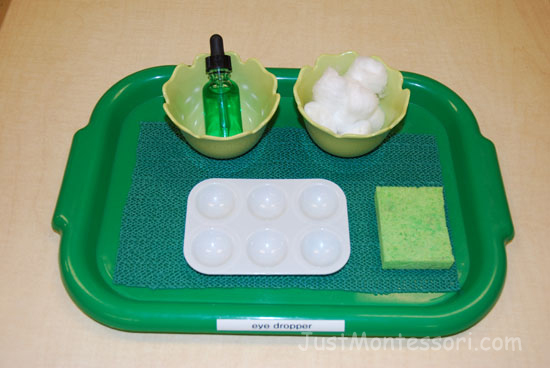 Eye-Dropper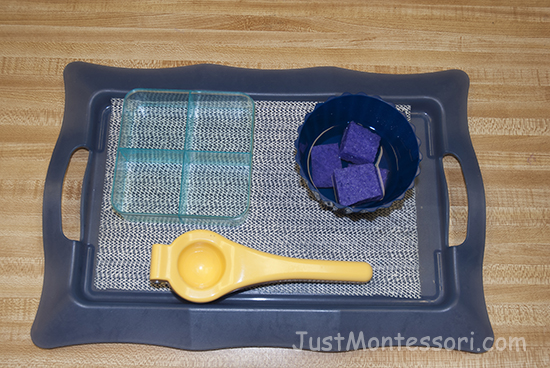 Squeezing Sponges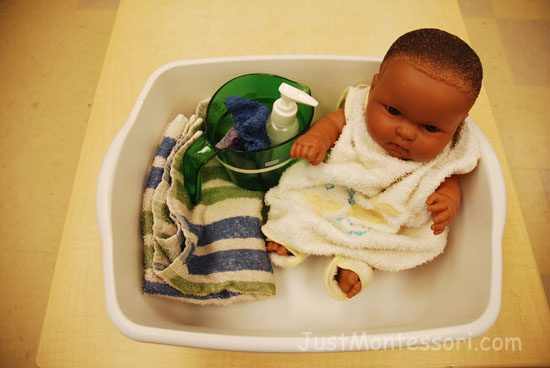 Doll Washing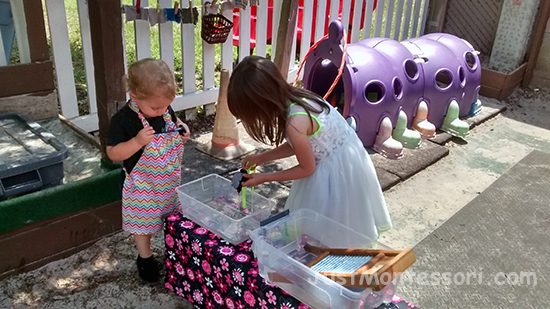 Clothes/Cloth Washing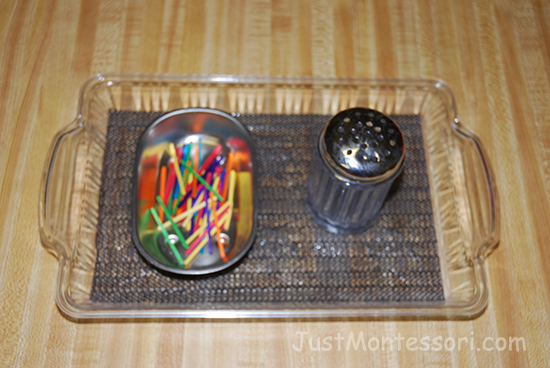 Toothpick Drop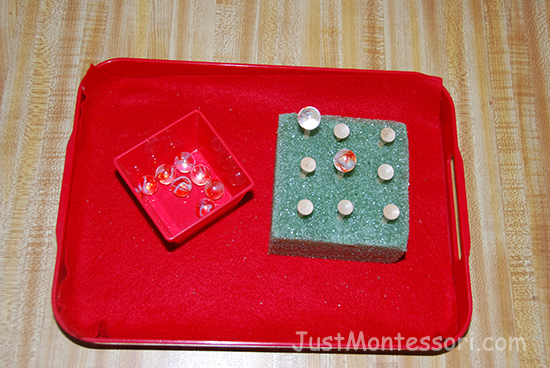 Marbles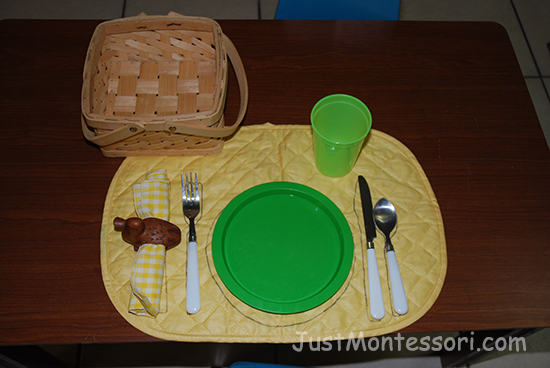 Table Setting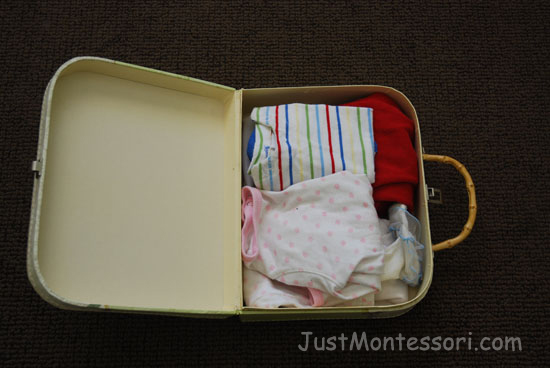 Packing/Unpacking a Suitcase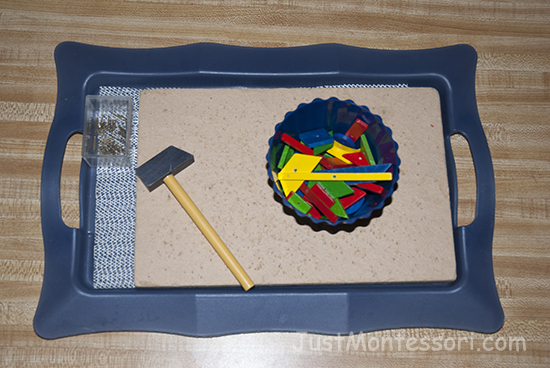 Mini Hammering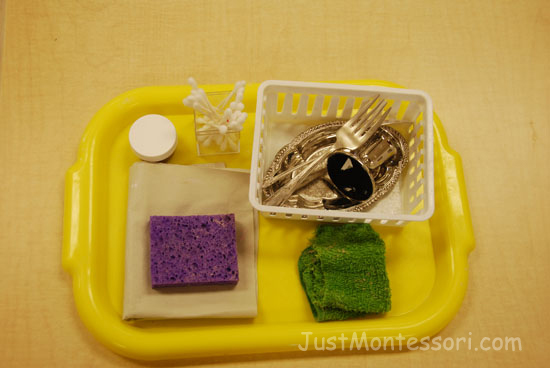 Silver Polishing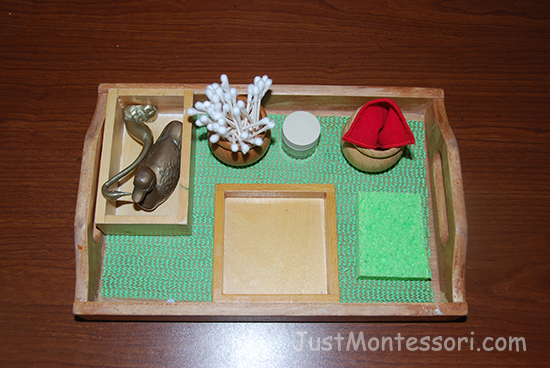 Brass Polishing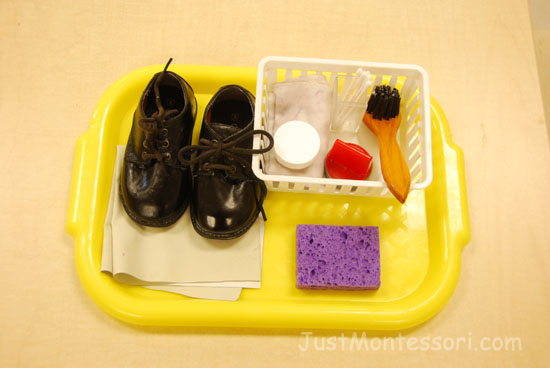 Shoe Polishing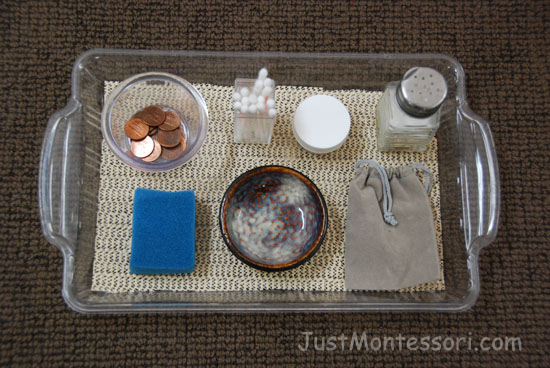 Penny Polishing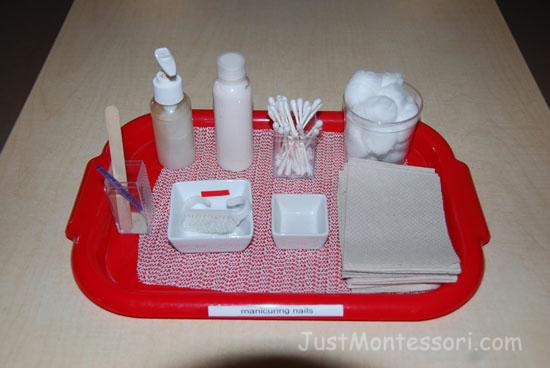 Manicuring Nails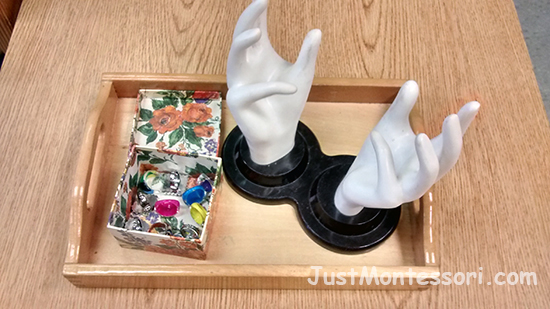 Rings (an idea from a school I substituted at)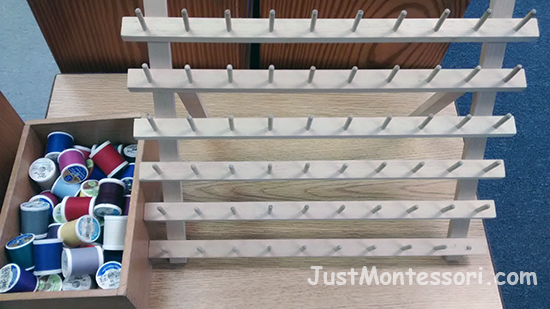 Spools of Thread Display (an idea from a school I substituted at)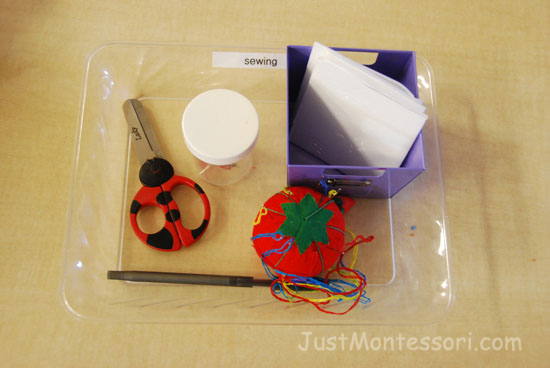 Sewing One (up and down practice with threaded needle)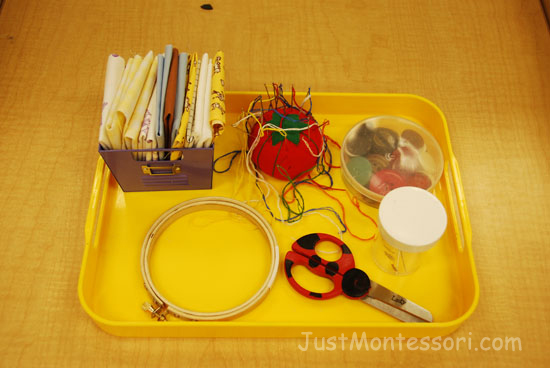 Sewing Two (sewing a button onto a piece of fabric)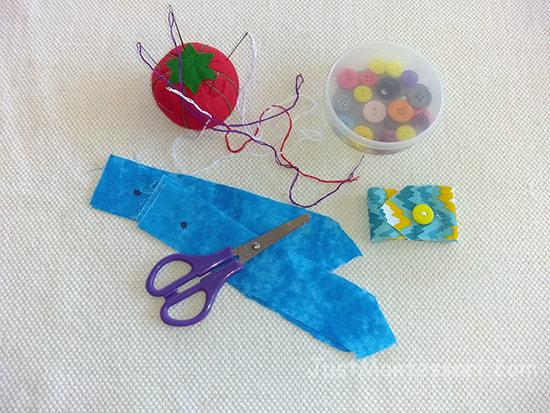 Sewing Three (make a bracelet by folding over arrow end and cut a small slit for the button to attach to, buttons are sewn onto the black dot.)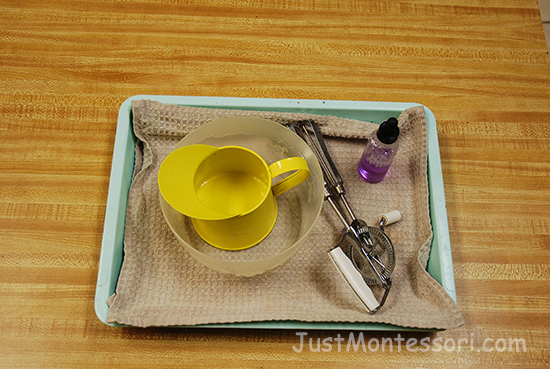 Soap Mixing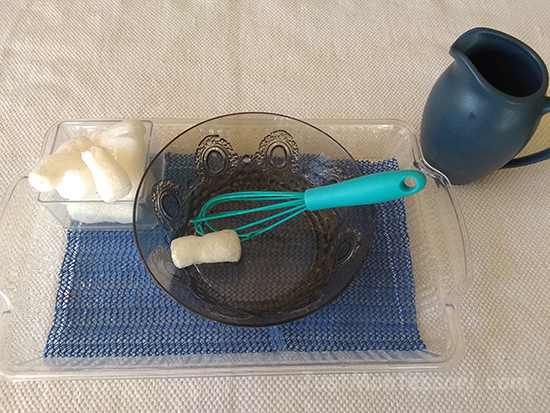 Peanut packing material made with corn starch dissolves in water. Children can add one peanut at a time to the bowl, stir , and watch it disappear!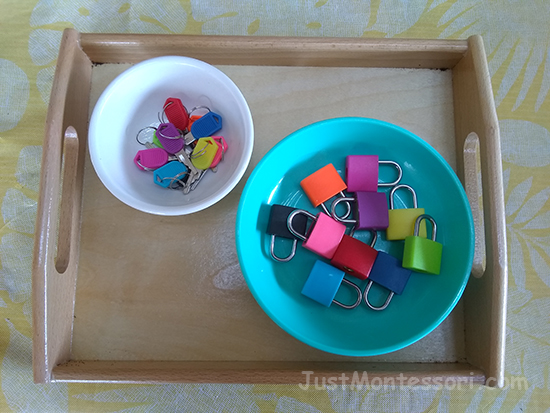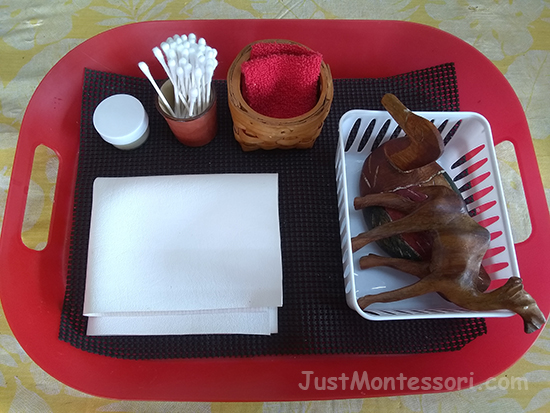 Montessori Services has a variety of safe polishes for children to use. They are natural and non-toxic, for reasonable prices.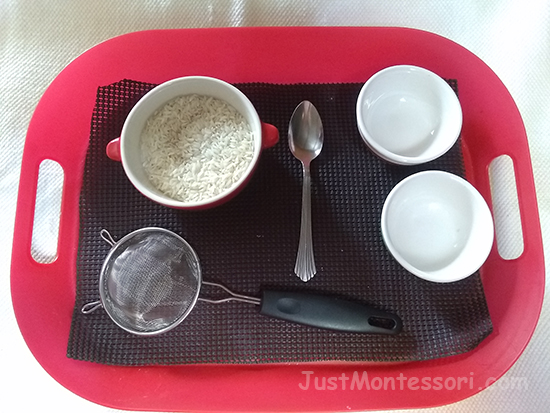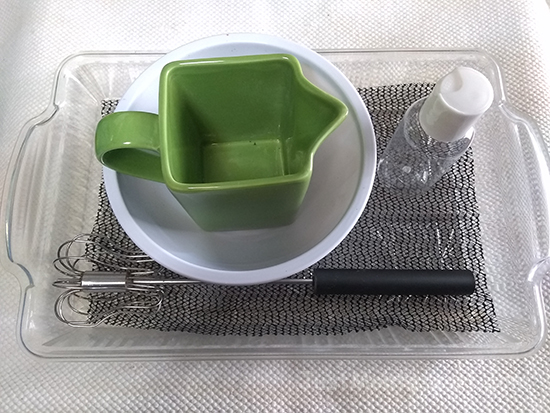 Continue with Practical Life
Practical Life – Sample Exercises