Book choices for today:
Baby Animals Harry McNaught
Zoo Born Andrew Bleiman
Desert Babies Kristen McCurry
I AmYour Mother Cindy Bracken
Wild Babies Seymour Simon
Zoology: (first circle)
Need for lesson – Pictures of baby animals.
Zoology 41

Spring is the time of the year when many baby animals are born. A fun place to go in the spring is a visit to the zoo or a farm where you can see some. Animal babies have specific names. A baby dog is a puppy. Some animal parents can also have specific names. A father, or male pig is called a boar, the mother, or female pig is called sow. The baby is called a piglet. Baby fish are called fry and baby spiders are called spiderlings. Something else that has a specific name is the family of animals. If it is a group of pigs they are called a litter or a drove of pigs. Let's learn the name of some other animal names.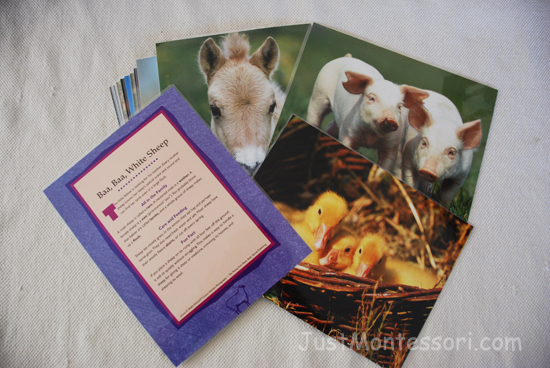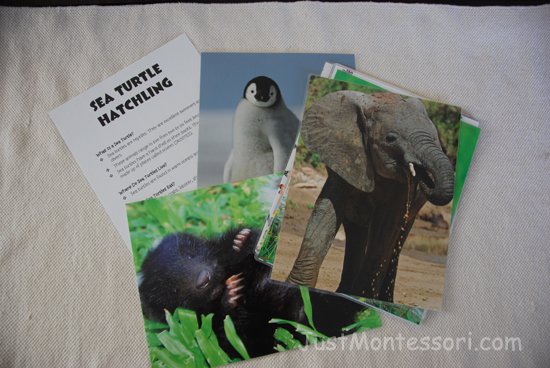 Additional Works:
Animal Matching – Children match the adult picture to the baby picture.
Bunny Counting 1-10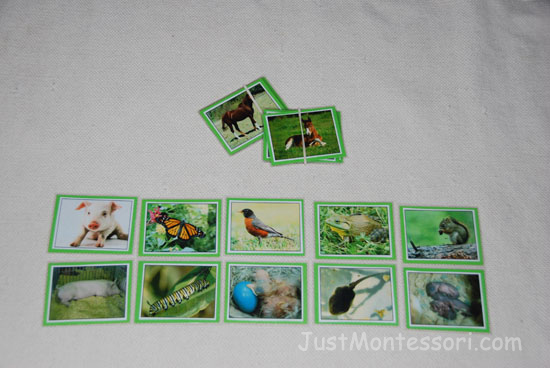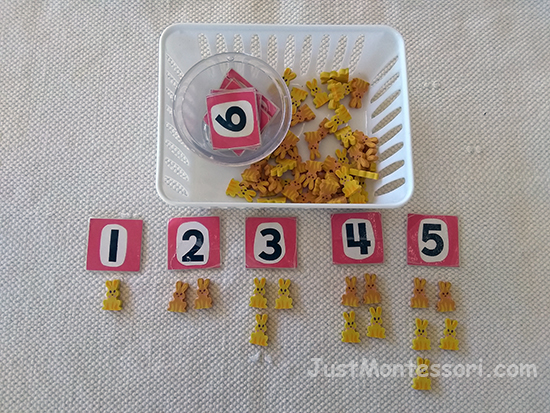 Art:
Baby Lambs – Trace child's hand and cut out. Add cotton for the fur, leaving the fingers without any for the legs, and an eye to thumb. Or color a lamb face and make it into a puppet.
Lamb Puppets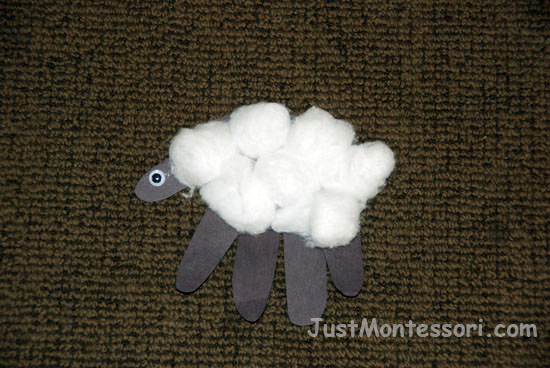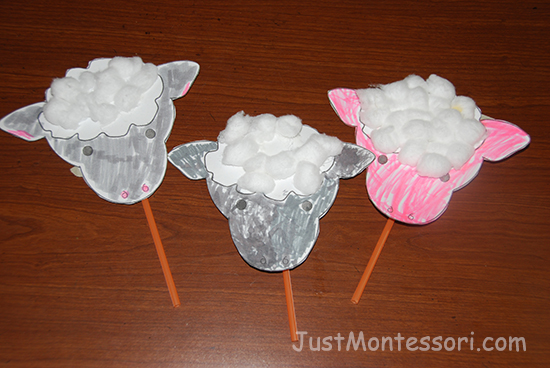 Songs/Poems:
Five Little Puppies (from fun-baby-games-online.com)
Five little puppies were playing in the sun. (Hold up hand with extended fingers.)
This one saw a rabbit, and he began to run. (Bend first finger down.)
This one saw a butterfly, and he began to race. (Bend next finger down.)
This one saw a cat, and he began to chase. (Bend next finger down.)
This one tried to catch his tail, and he went round and round. (Bend down fourth finger.)
This one was so quiet, he never made a sound. (Bend down thumb.)
Zoology: (second circle)
Need for lesson – Any butterfly work or art ideas you would like to introduce. Have a review of butterflies.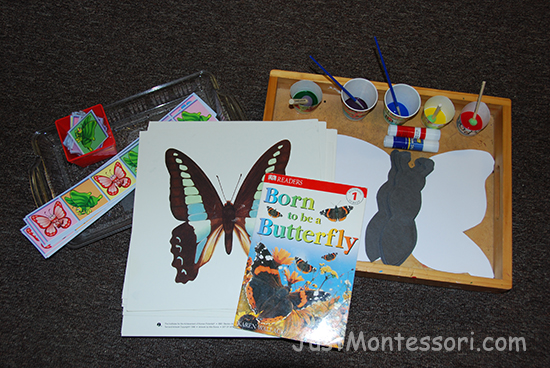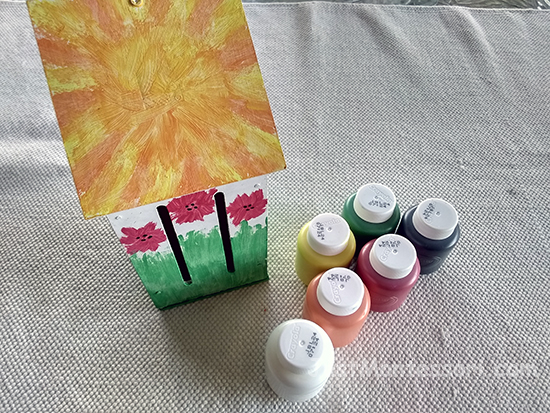 Practical Life:
Design a Butterfly – Provide various beads and jewels for children to design the wings of a felt butterfly.
Spooning – Cute butterfly bowls for a transfer work.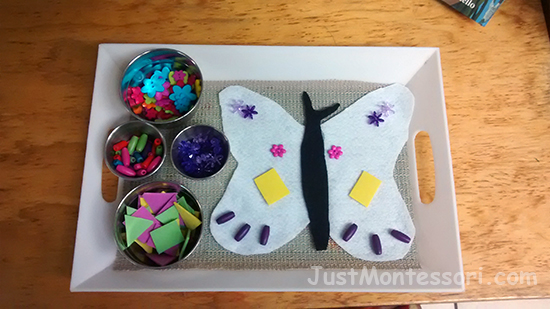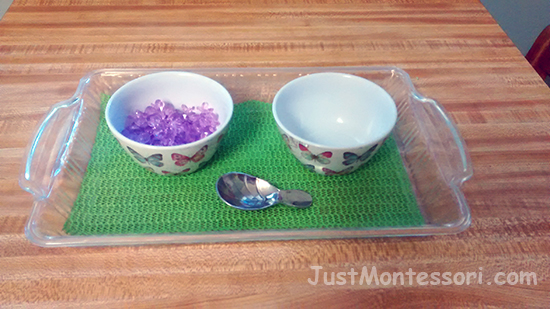 These last few days of the month can be used to sing any songs from this past month, continue with the play, and/or review any lessons that you would like to go over with the children. Some schools have a Spring Program which they need to practice for, or an outdoor field trip can be planned now with warmer weather. It may also be time to release those butterflies and have a fun release day!
Song (CD) choices for today:
Babies
Buy the PDF