These are some of the visual exercises found in the Sensorial area of the classroom. These exercises directly develop order, concentration, coordination, and independence. Development of such things as visual discrimination, judgment, fine muscle coordination, and the reinforcement of perception are some of the indirect aims of these materials.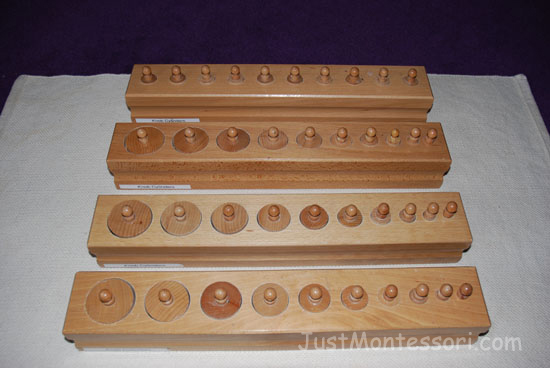 Knobbed Cylinders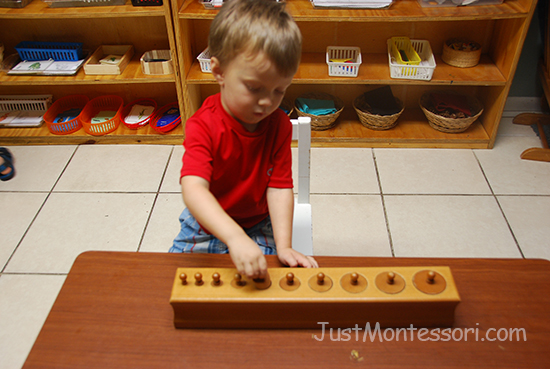 Knobbed Cylinder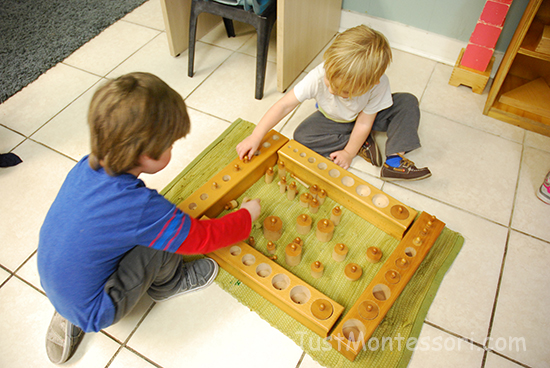 Knob Cylinder Extension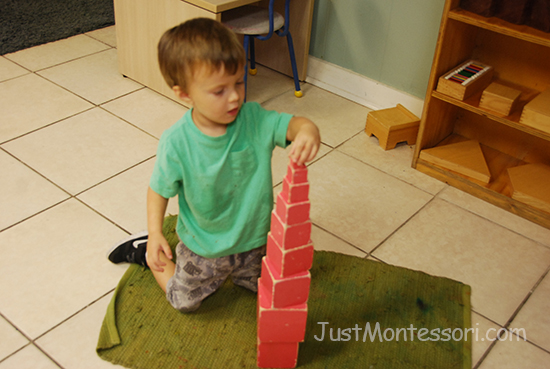 Pink Tower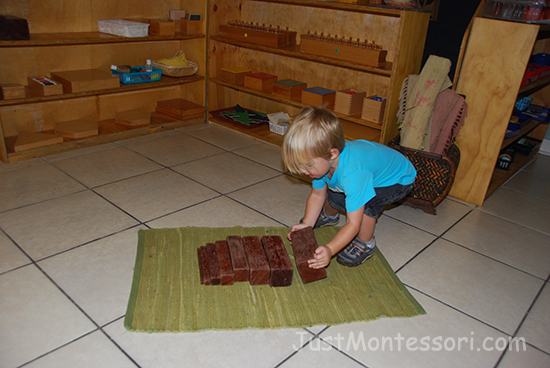 Brown Stair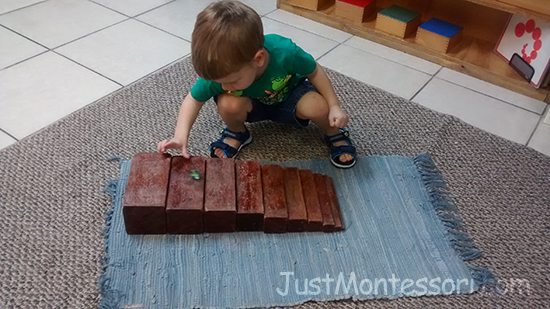 Brown Stair – Rolling Marbles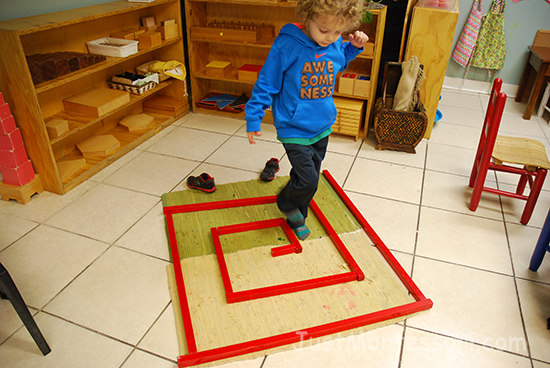 Red Rod Maze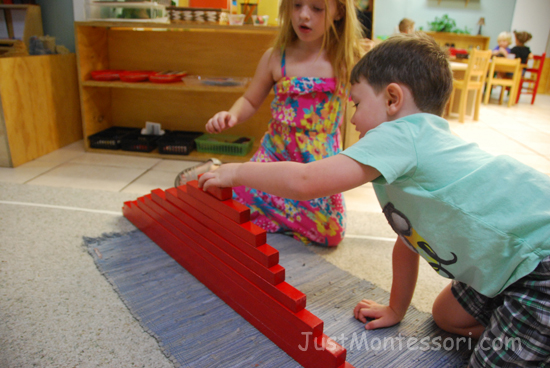 Red Rods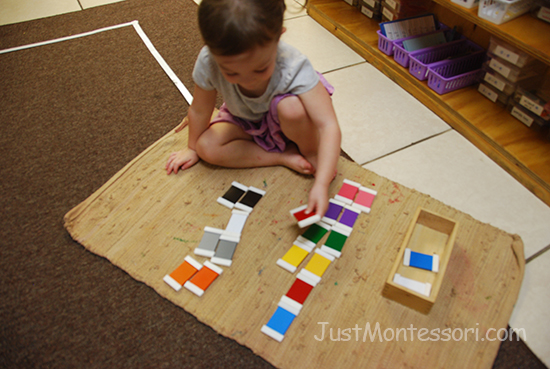 Color Box 2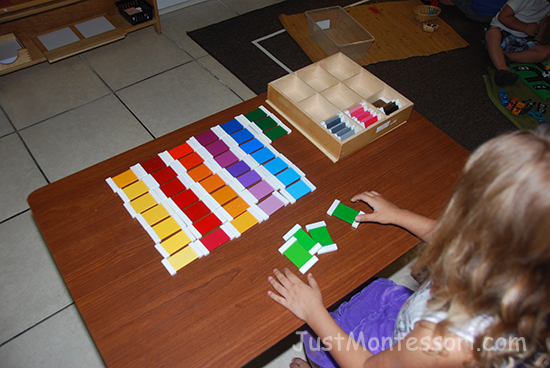 Color Box 3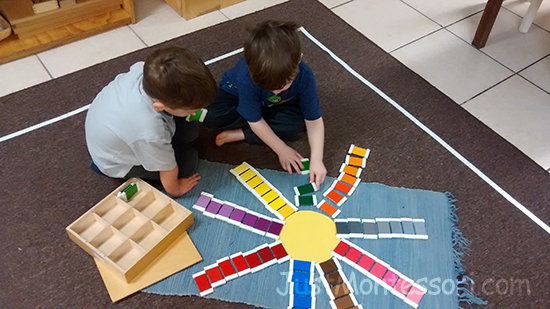 Color Box 3 Extension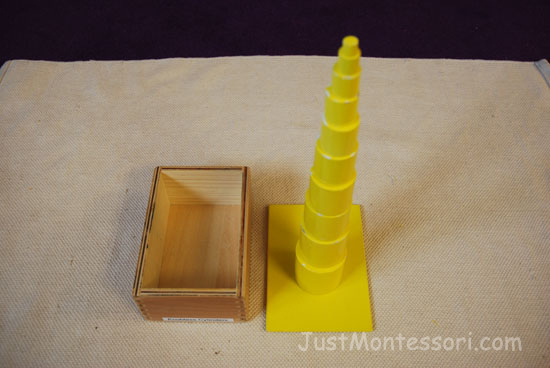 Yellow Knobless Cylinders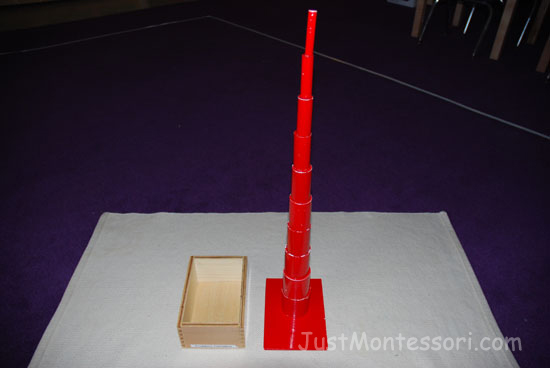 Red Knobless Cylinders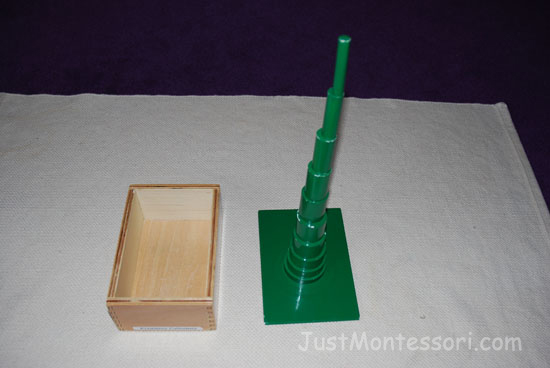 Green Knobless Cylinders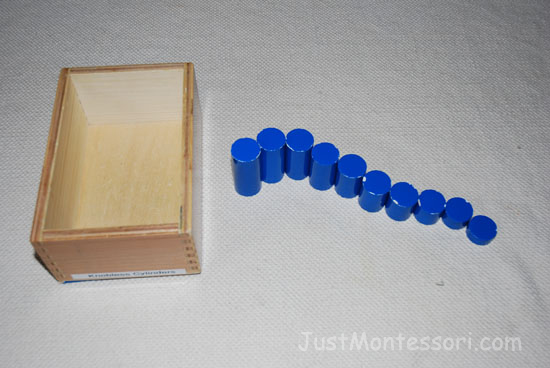 Blue Knobless Cylinders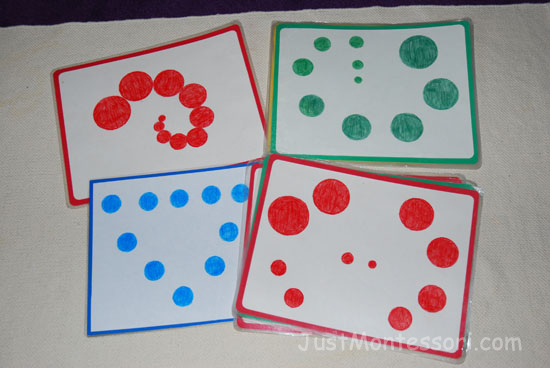 Knobless Extension Cards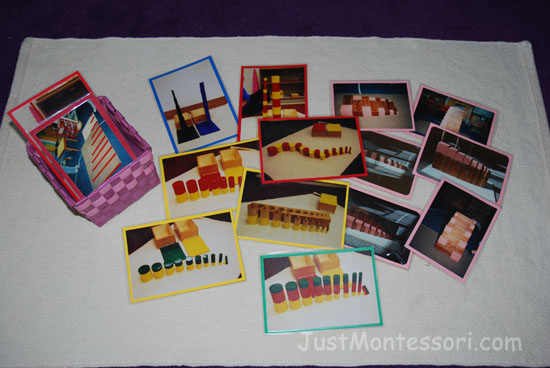 Sensorial Extensions and Combination Ideas
These are photographs I took, laminated, and placed in a basket on the shelf.
Triangle Box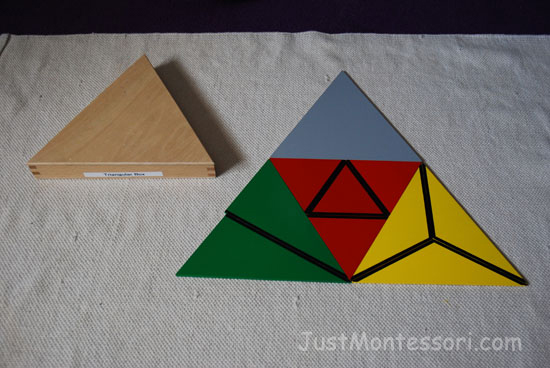 Triangle Box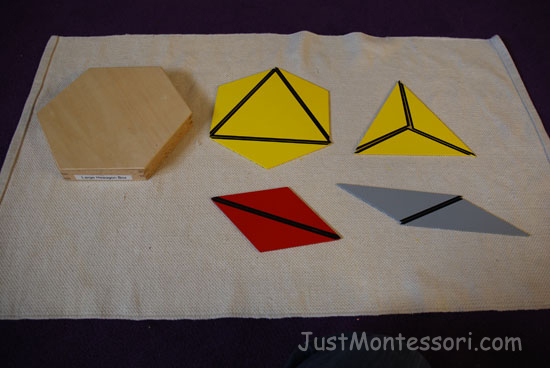 Large Hexagon Box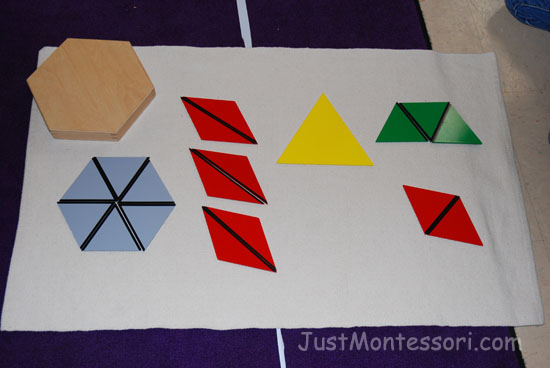 Small Hexagon Box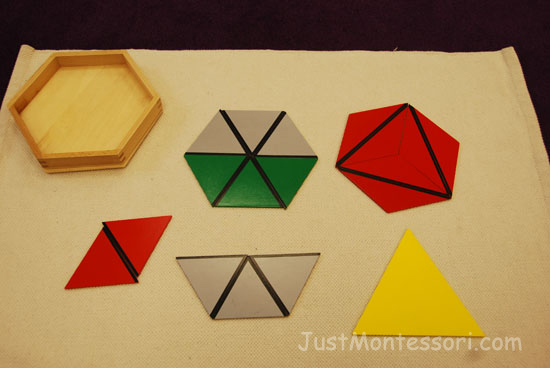 Small Hexagon Box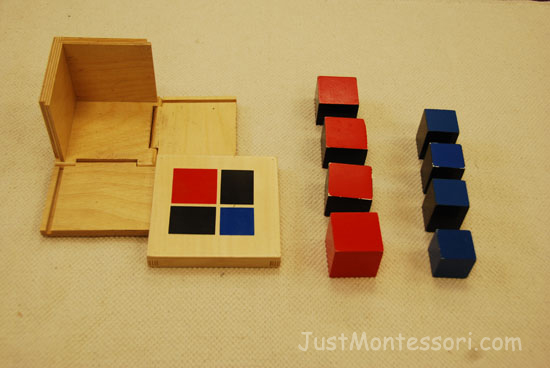 Binomial Cube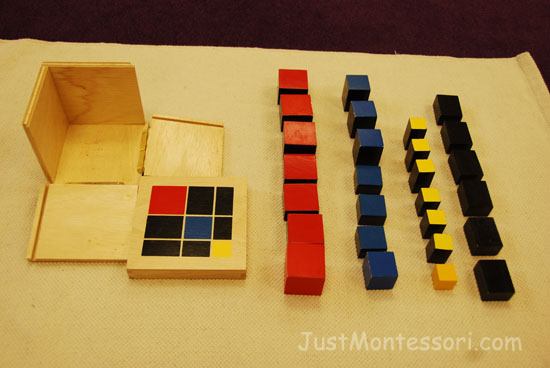 Trinomial Cube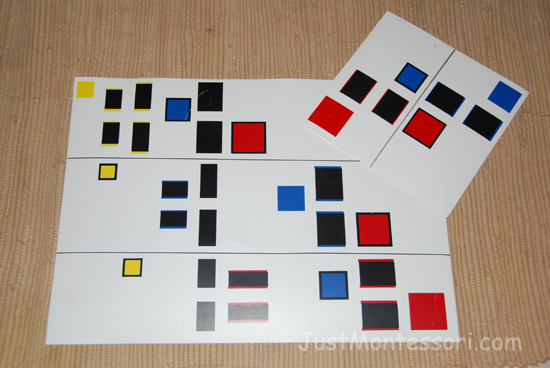 Cube Charts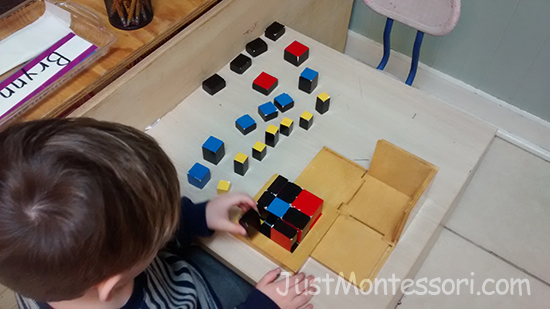 Trinomial Cube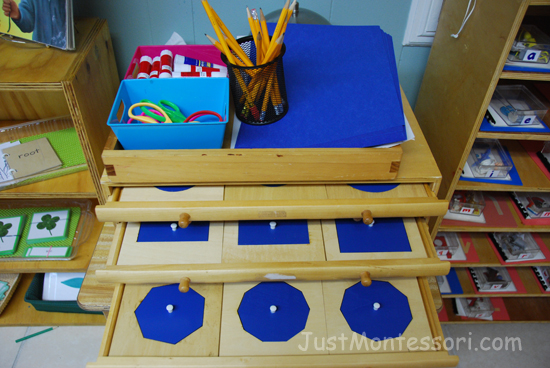 Geometric Cabinet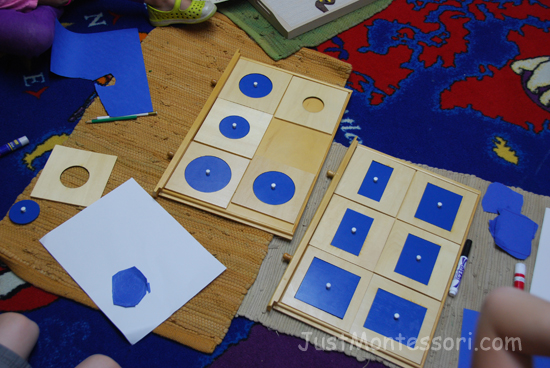 Geometric Cabinet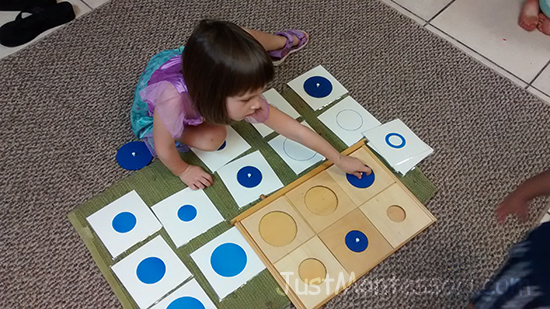 Geometric Cabinet
Continue with Sensorial Links