Pre-reading exercises involve things such as matching, sequence, and categorizing materials. Vocabulary classification and matching exercises develop visual perception, enrich vocabulary development, and develop the sense of left to right movement.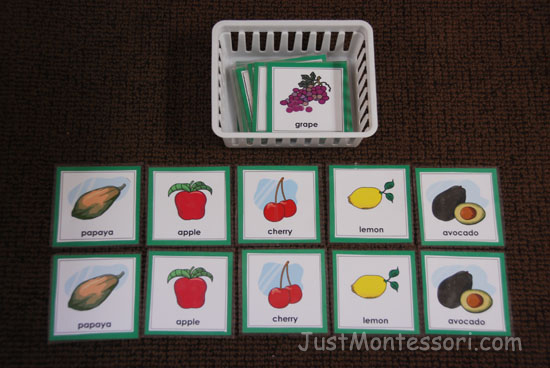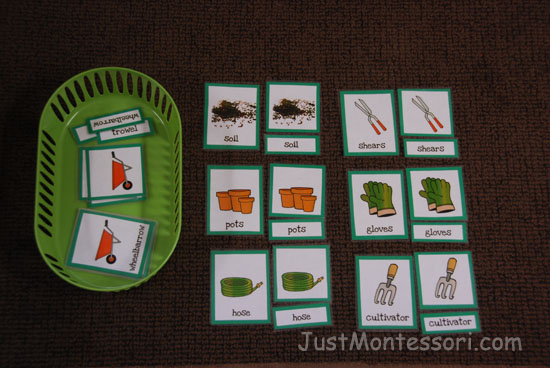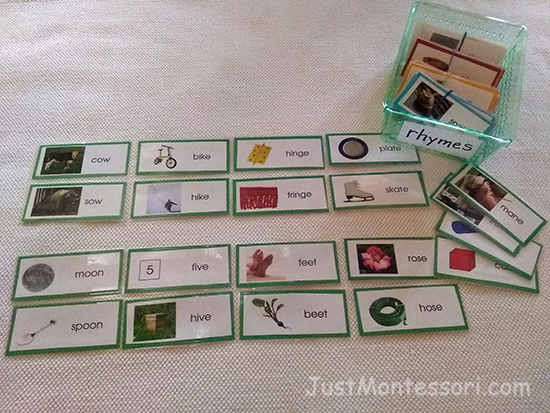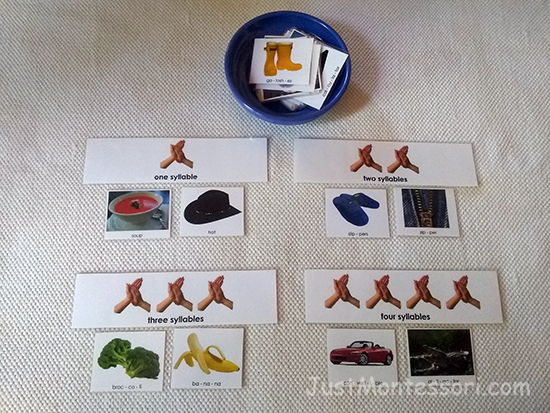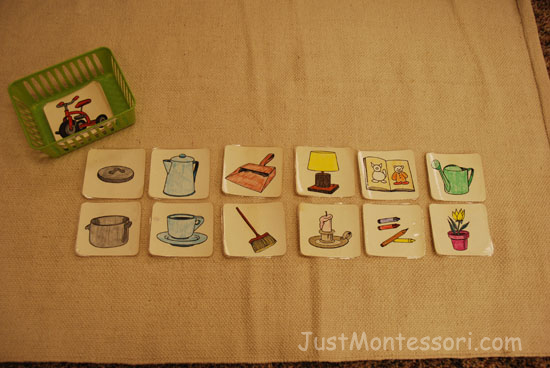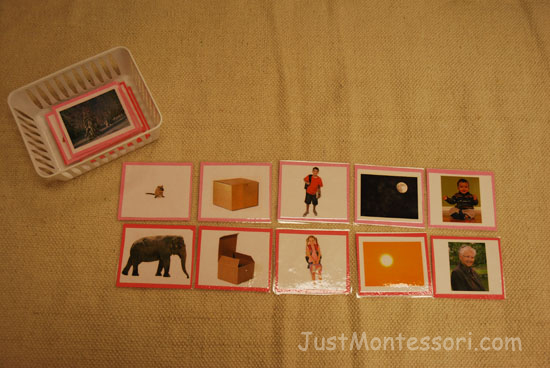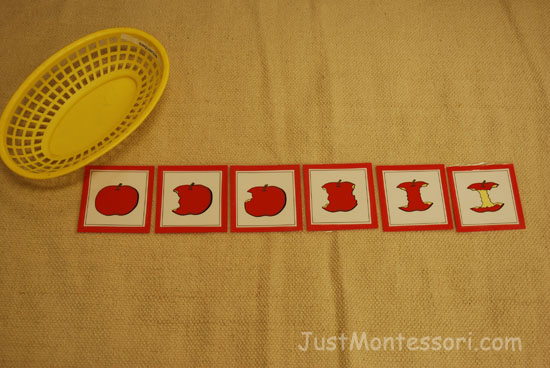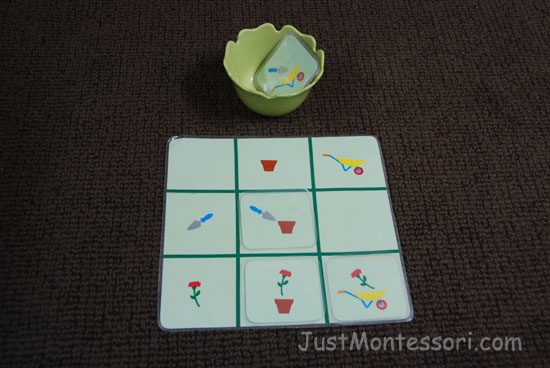 The classroom provides a variety of language experiences such as those done during a group circle time or among each other throughout the day. Greetings, shared happenings, conversation, problem solving, stories, songs, and poems all encourage language development. Another activity children can choose is to listen to a story on CD. Children become essentially competent in understanding and using complicated language as they participate in all of language aspects of the environment.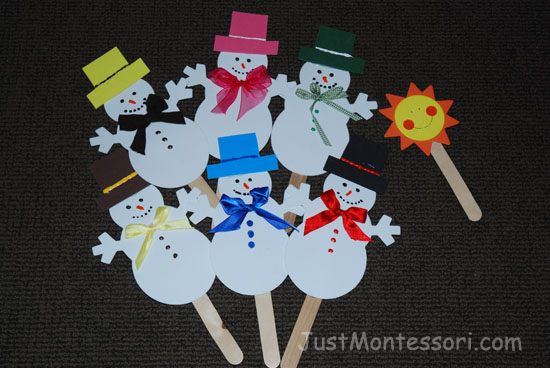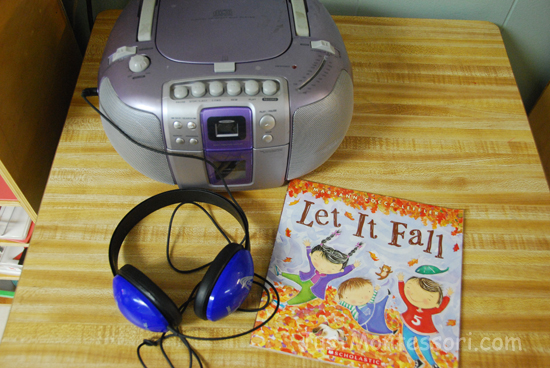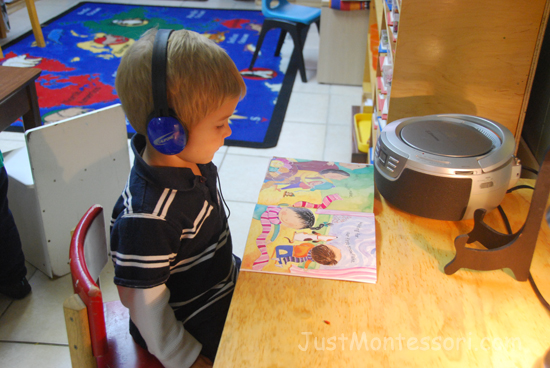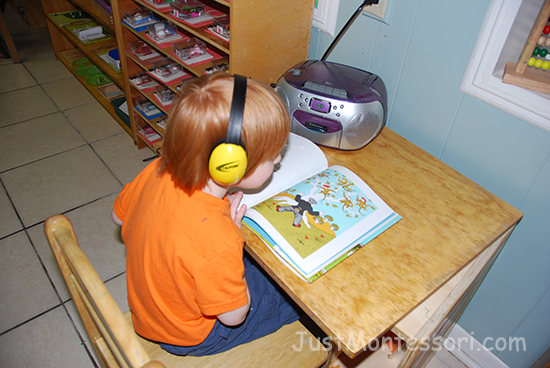 Books on the Shelf
Another great pre-reading activity is for children to retell a story with props. I like to always make sure there is one or two book activities on the shelf at all times. I also like to have a poem basket, with materials needed for children to retell a poem with props.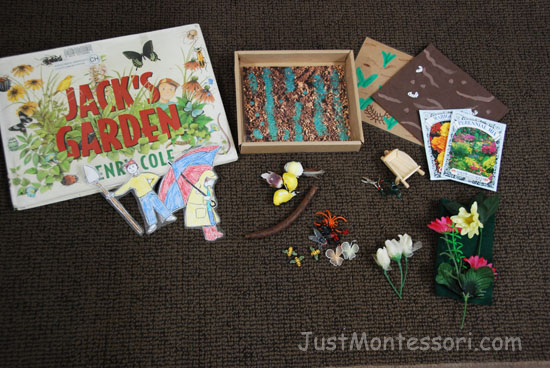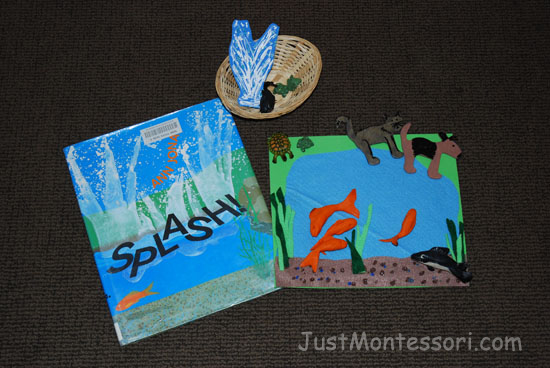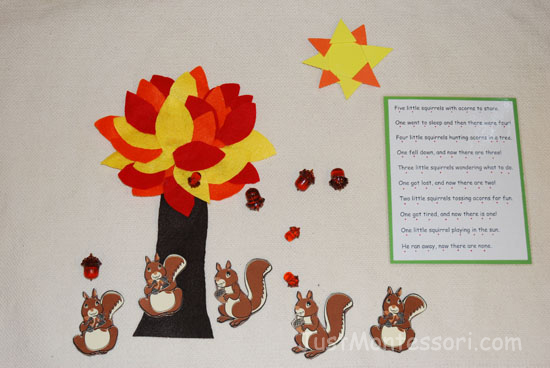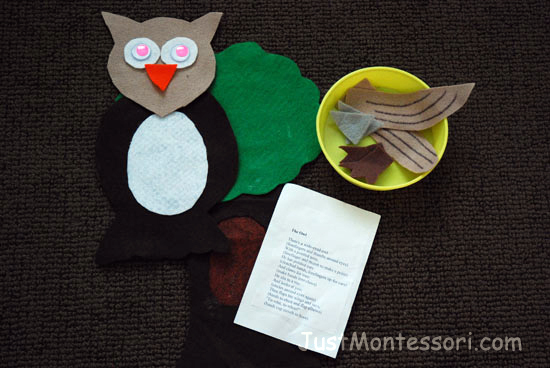 Continue with Language