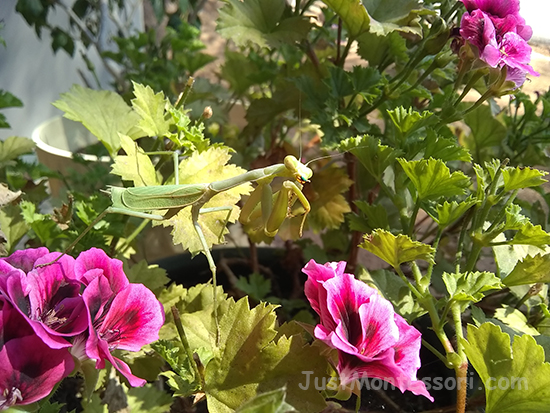 Sometimes a child finds something special and wants to share it with their friends in the classroom.  I find this happens if the item they want to share is alive. Perhaps it is a frog they discovered that morning and are excited about it.  They bring it to school and you have a spontaneous lesson on frogs! How wonderful! The children gather and share what they know about the frog. You gather some books and read about frogs. Younger children can draw a picture of the frog as they observe it, and older child may decide to write a story about the frog that visited that day.
One day a little girl in my classroom did find a frog one morning and brought in to share. It was great fun! Yesterday morning I found a praying mantis right outside the door as I stepped out. If I was on my way to school, it would have came with me! It was beautiful and I wanted to share it with you.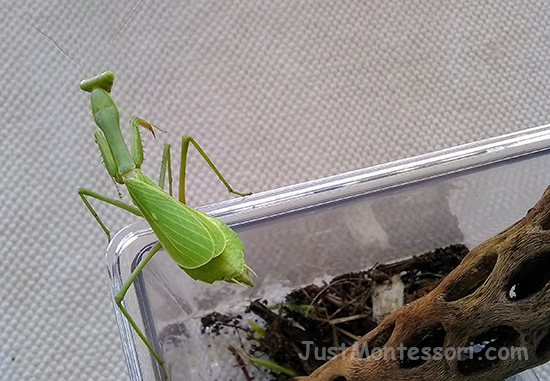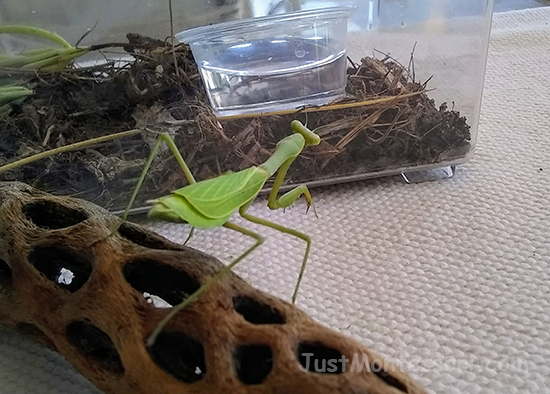 This is a praying mantis case I ordered from Insect Lore. It came with a screen house to put it in while you wait for it to hatch.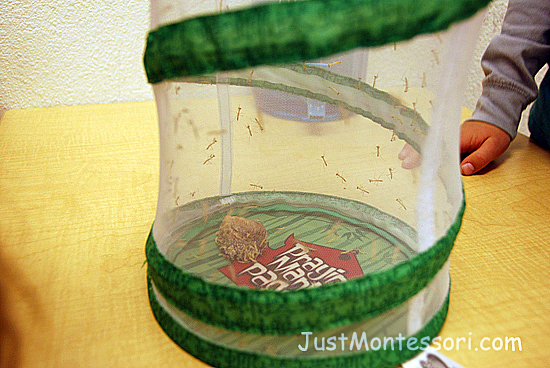 This is such a fun day! The egg case hatches with hundred of very tiny nymphs, that look like miniature adults. It is amazing to see how many there are and observe for a short period of time. They will begin to eat each other if not separated. So be sure to release soon after hatching.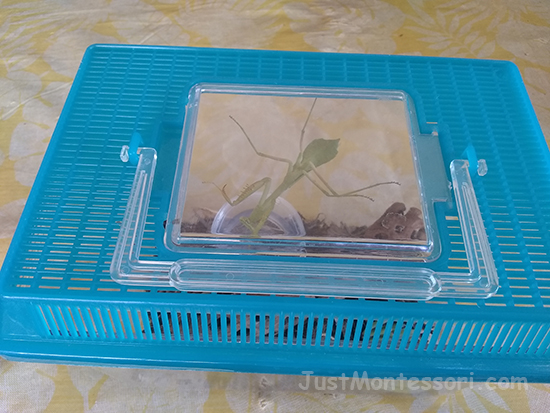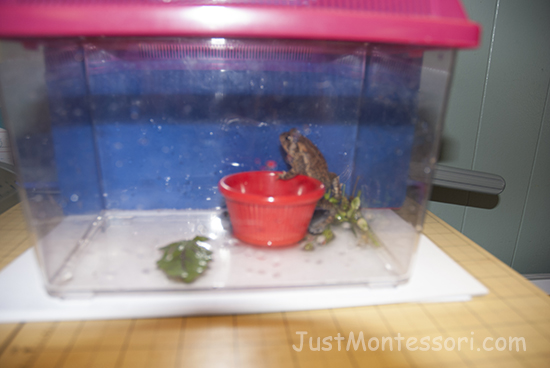 This was the frog one of the children found and brought in to share one morning.