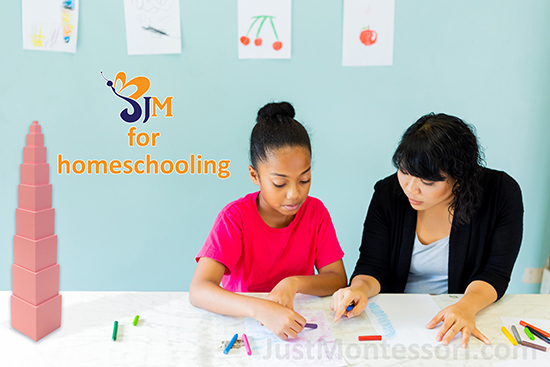 Many parents that have decided to keep their child home for this school year are asking how they can continue with some of their child's Montessori lessons. One thing that presents a challenge is providing your child with the many Montessori Apparatus Materials, all those hands-on incredible concrete learning tools that line the shelves of a Montessori classroom.
There are schools that are providing virtual lessons and some are providing a lending library of these materials for the child to have available at home for their lesson. If that is not your situation what can you do? You can do your best to make some of the materials. If you have a three year old that is learning letter sounds, you can make some sandpaper letters using card stock paper and cut letters out from sheets of sand paper. It can be fun for your child to be involved in material making as well.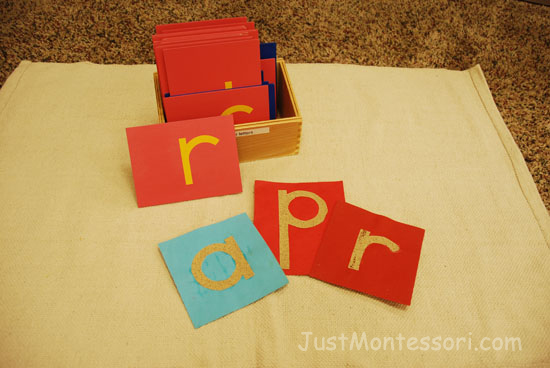 Compare the PDF Curriculum and Online Curriculum to see which better suits your needs.
Whether you are new to homeschooling because of Covid-19, or you are already a home school family, and would like to include some Montessori lessons into your program, I am going share a few examples of how you can use my Montessori Cultural Curriculum with your children. These lessons include subjects such as Geography, Zoology, Botany, History, and Science areas of the classroom.
One example is the Geography lesson on land forms found in Week 13 Day 3 of the curriculum pages. You can use the pictures of the land forms that are shown and make one or two of them using a small tin pan and clay. What you as the homeschool parent can do is to read the lesson and discuss the pictures of the many kinds of land forms all shown in the pictures. Then you and your child can make your own, perhaps of an island and a lake. You can also download the PDF of the land form booklet that your child can color and label to make a land form booklet.
Freebie File!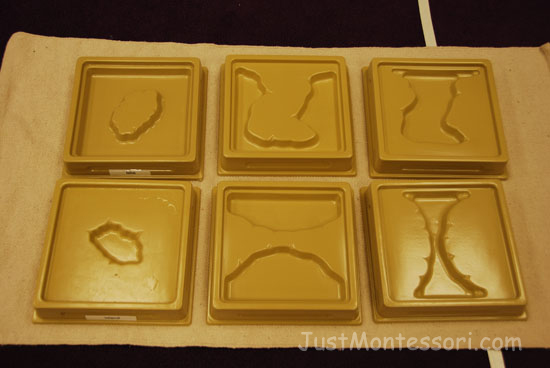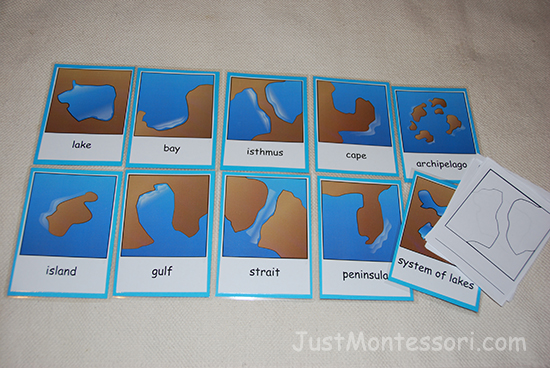 The Solar System from Week 35 Day 4 of the curriculum pages can also be easily read and shared with your child. Many children have some type of planet kit that you could use along with the lesson or one could make planets using play dough. A continuation of planets can be found in Week 36 Day 1 with a great art project idea on the Solar System.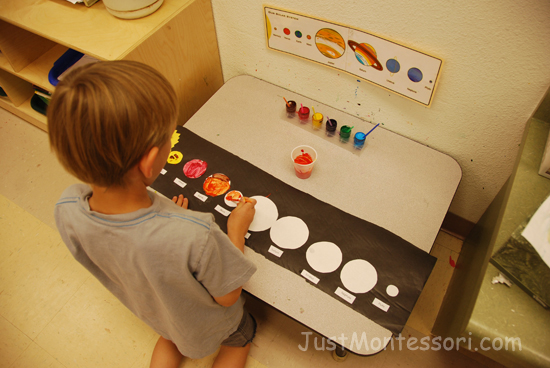 All of the lessons from the Cultural areas of the Montessori classroom are able to be used by homeschool families with a little creativity. The breakdown of each lesson is given as to what to say and ideas of poems, art, songs, books, activities, and the like are also given to help enhance these lessons.
Most importantly, is to enjoy the special time with your children as you learn together!