Autumn – Talking about Leaves with the Botany Cabinet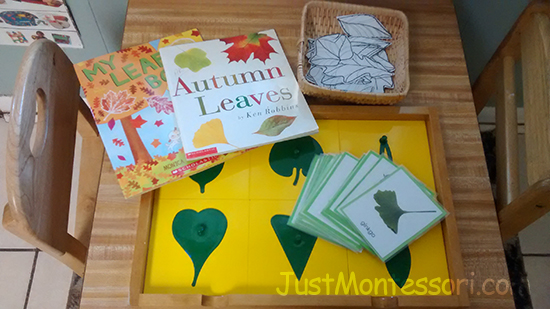 Fall foliage is peaking in some parts of the world around mid October. In Week 8 Day 2 of my Cultural curriculum we talk about plants and leaves, and kinds of leaves. There are a variety of activities one can do while learning about deciduous trees this time of the year. This is a good time to present the Botany Cabinet to the children and discuss why leaves change colors. Children often like to bring in a leaf they found and try to match it to one of the leaf shapes found in the Botany Cabinet.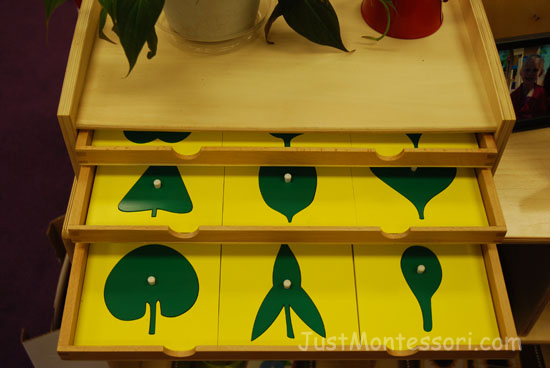 Leaf shape booklets can be made with the frames from the cabinet and older children can label the kind of leaf in their booklets. Younger children enjoy matching or counting out leaves. In the curriculum pages a variety of lessons can be found regarding leaves in addition to fall leaves, such as those on photosynthesis, kinds of leaves, and parts of leaf. These are a some example of the different types of lessons. They provide activity ideas, songs, art, and books to help enhance the lessons.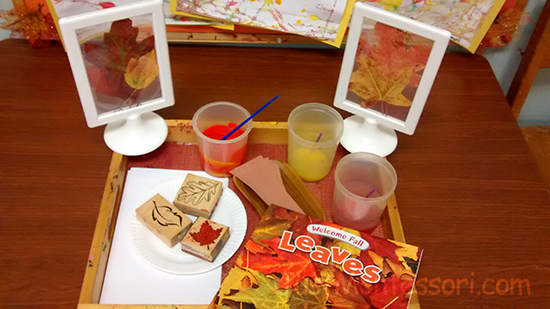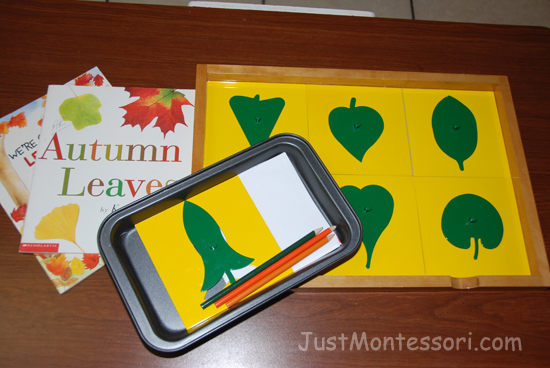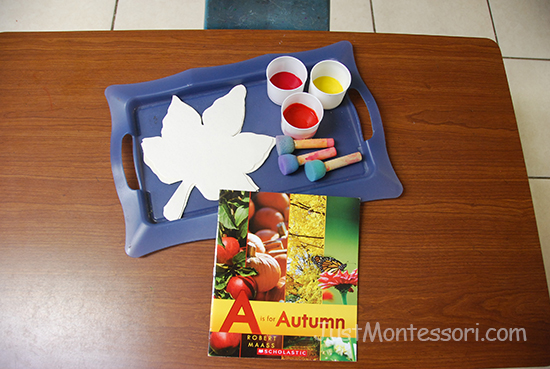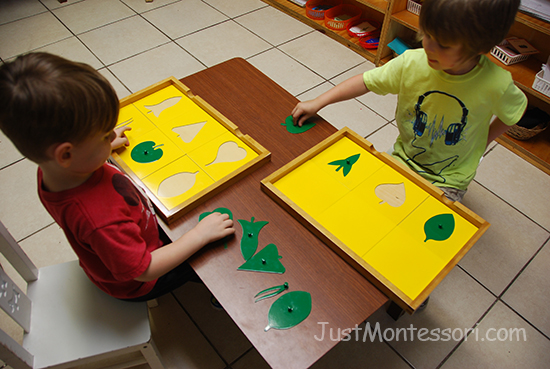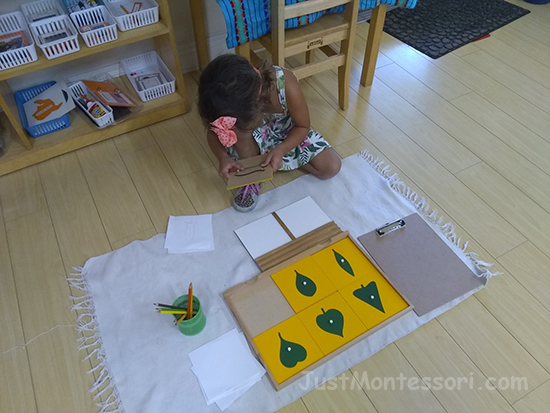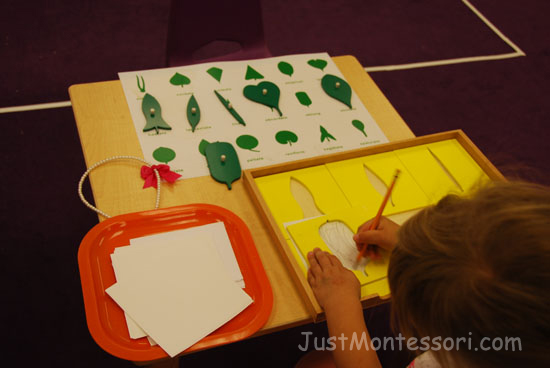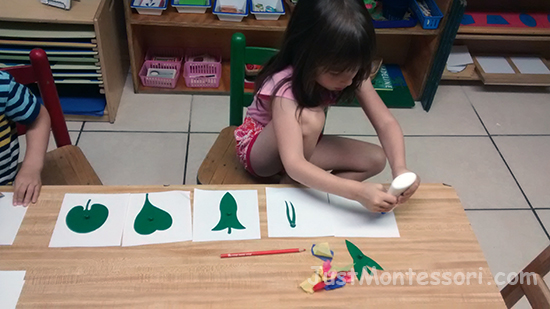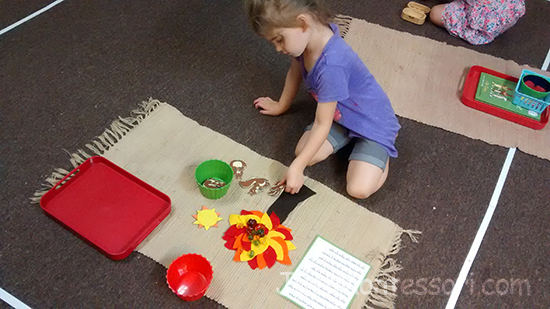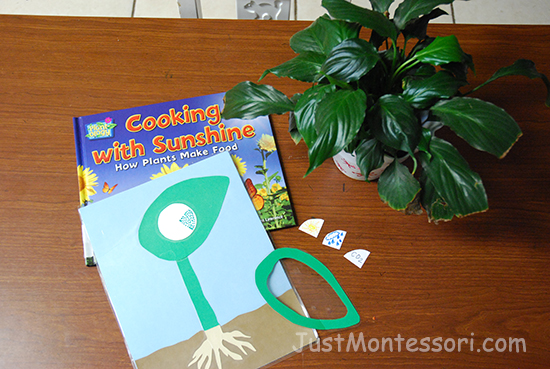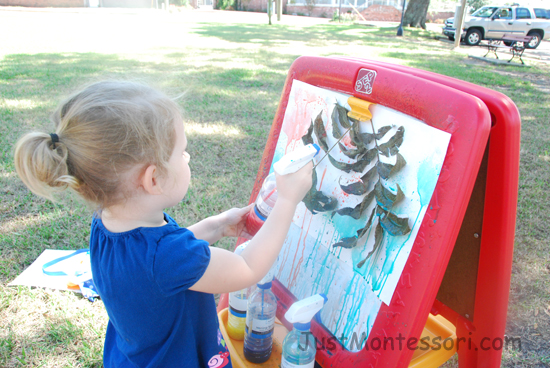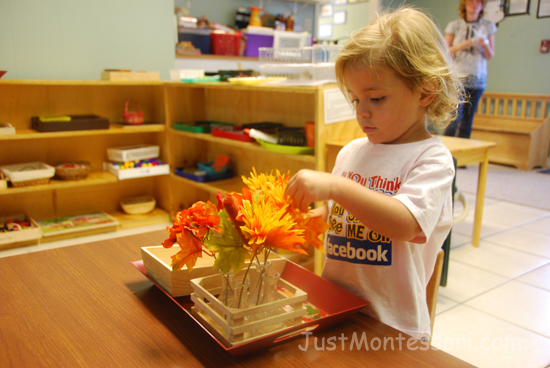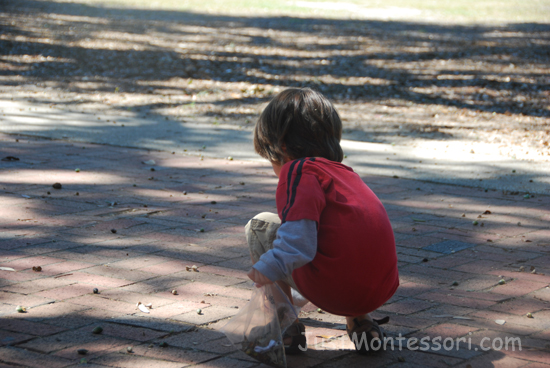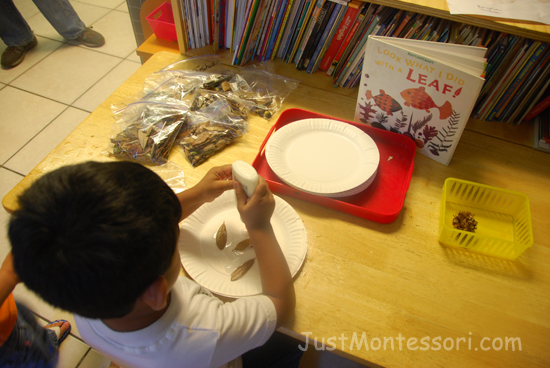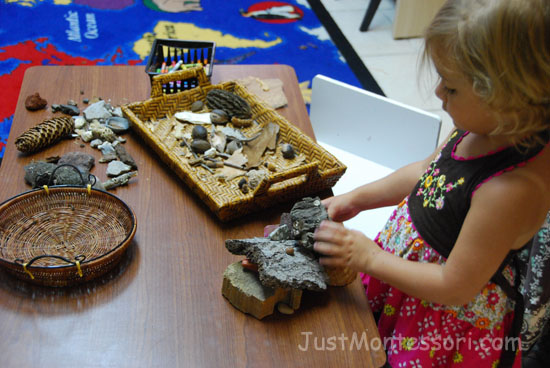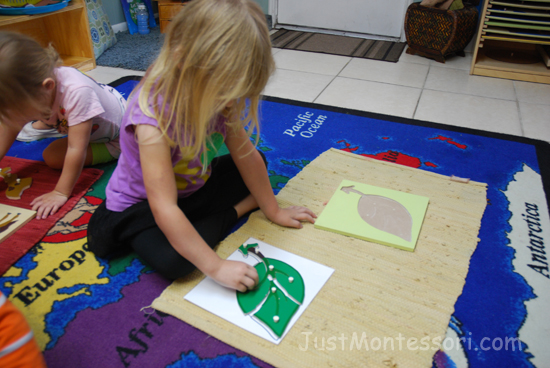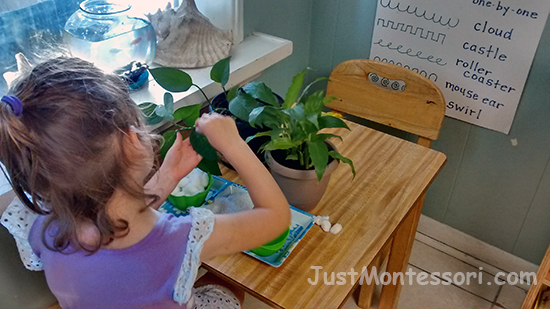 These lessons found in: