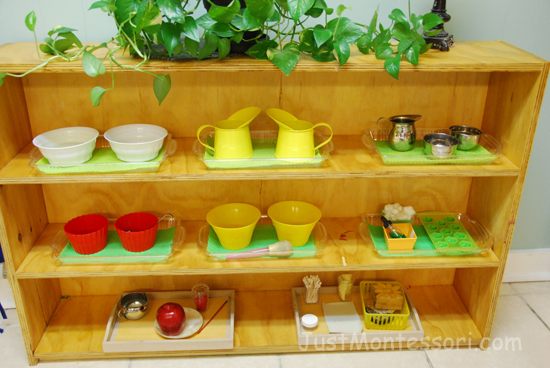 The Practical Life Shelves during the month of September are often seen with various exercises that have an apple theme. I am going to share some activity ideas for the Practical Life area during what is usually the first month of school. The Practical Life activities are purposeful and inviting to the child. They help to develop motor control and coordination, concentration, independence, and a sense of responsibility. The materials should always be orderly and beautifully displayed.
Food preparation, such as apple slicing are an important part of the Practical Life exercises. However, they are often not introduced during this first month of school. Other exercises such as brass polishing or sewing would also be introduced at a later time. So in preparing your shelves, keeping it beautiful and simple (exercises that have fewer "steps" involved), for at least the first few weeks will be beneficial.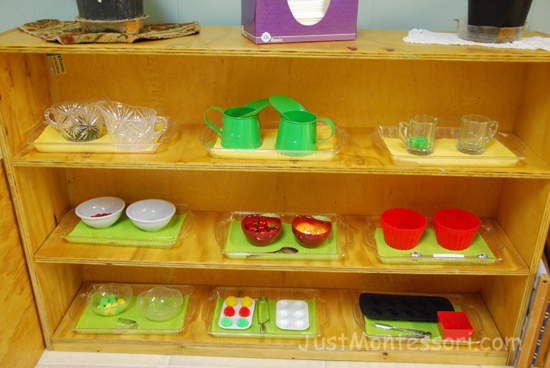 This shelf has dry pouring, spooning, and tong transfer exercises.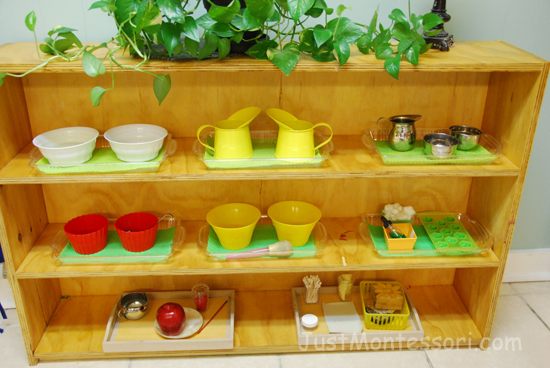 This shelf has exercises that use water. Transfer water with a sponge, water pouring, using a baster, and a ladle are some of them.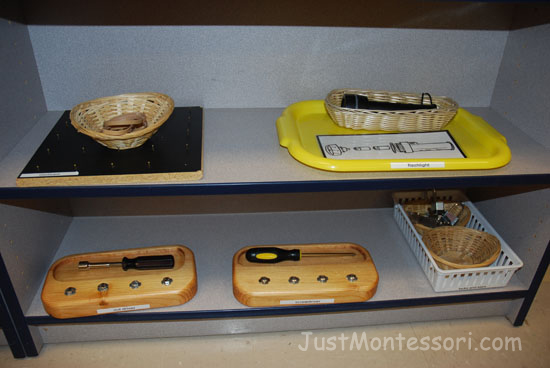 This shelf has a geo board, a flashlight (taking apart and put back together), locks and keys, and using tools.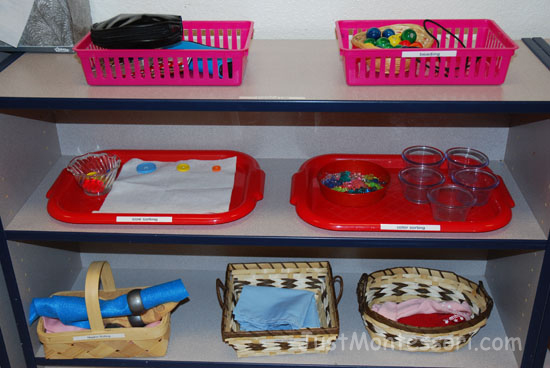 This shelf has opening and closing of objects, beading, sorting exercises, and cloth and sock folding.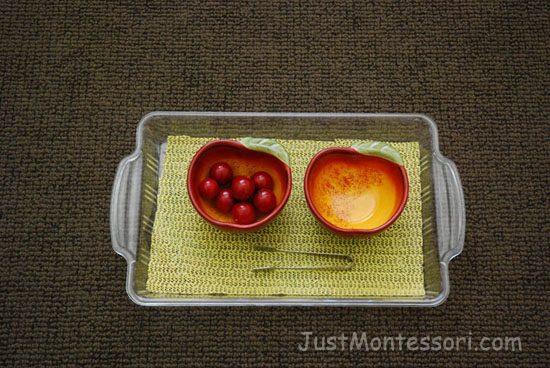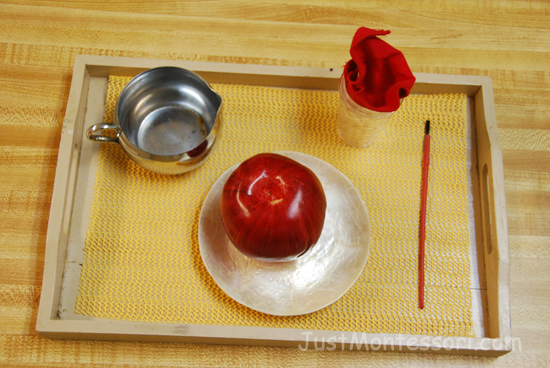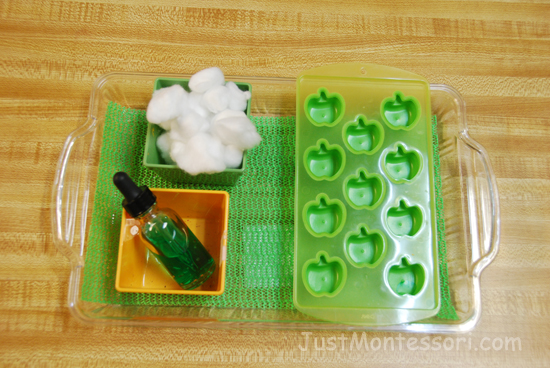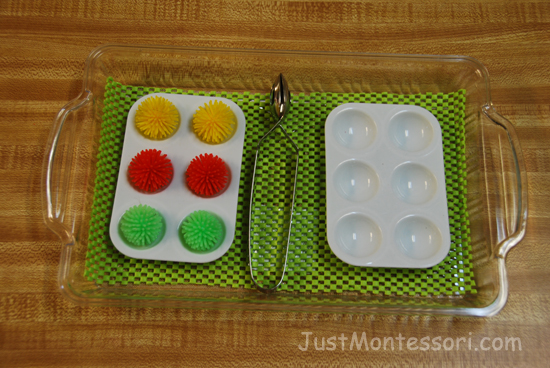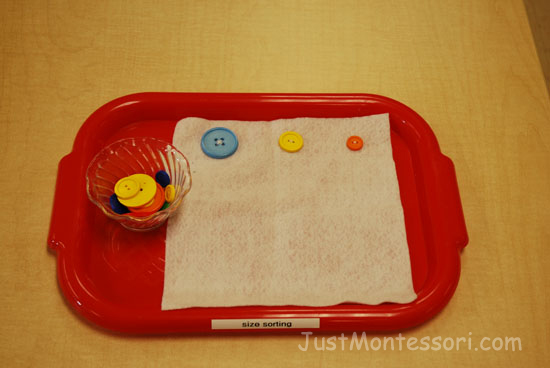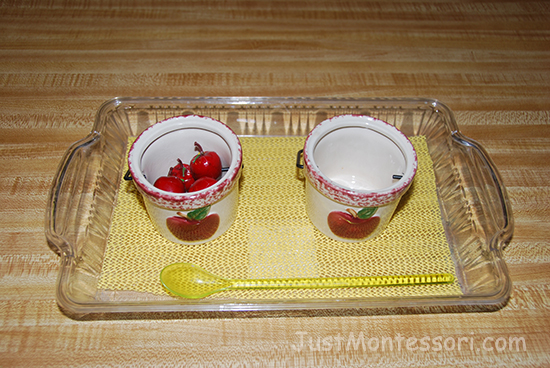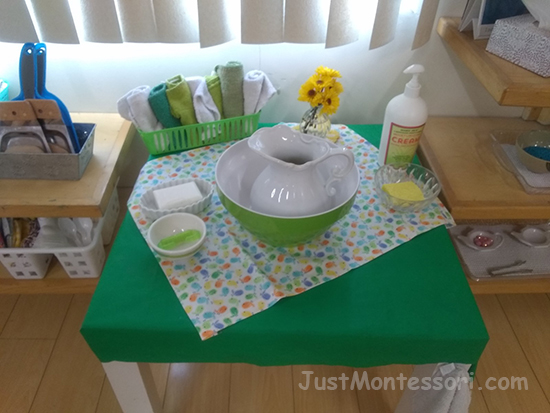 More Practical Life ideas can be found on the pages of the web-site. Some are seasonal or curriculum related.