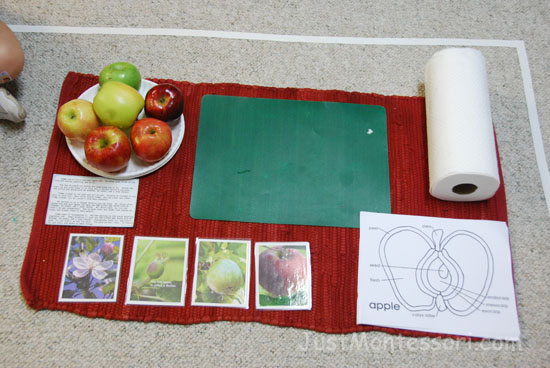 September is a great time to have fun with apples. Previous post highlighted some activities and lesson ideas to use with apples. Some may be repeated and others may be new on this post. I especially enjoy bringing a variety of apples into the classroom for the children to taste. During this month I like to include lessons on the five senses, and highlight the lesson on taste, a day before our apple tasting activity.
Then we have a little review on the sense of taste as we get into the actual tasting of the apples. It is fun to determine as a group, which apple was the most liked. You can make an apple graph chart to record results. Older children can do this marking the graph as children tell their favorite one. Older children also like to making a Parts of an Apple booklet.
A delightful little story about a little red house with a star inside, is enjoyed by all and follows with an art activity. This can be found in Week 5 Day 1 of the curriculum pages along with other story ideas, and activities for apple lessons. Have Fun as you explore apples together!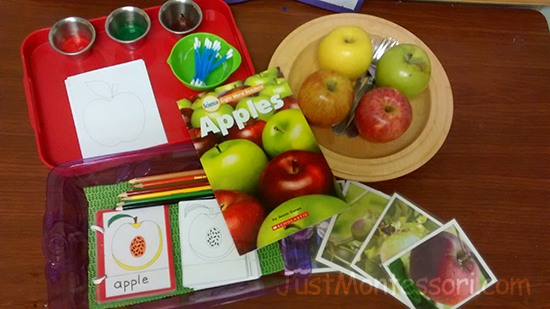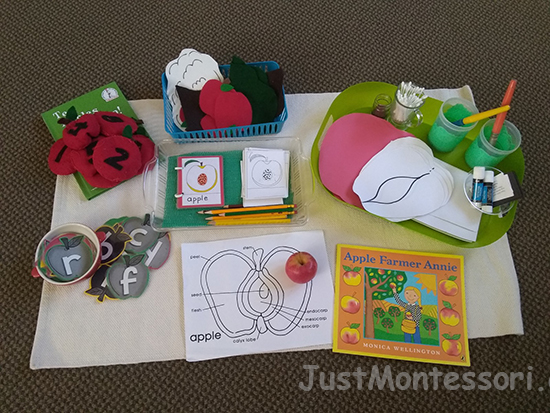 For this apple art project, children trace their hand on green paper or paint it green and make a 'handprint leaf' to add to the apple along with a poem. A poem basket is also included here. Both poems ca be found in Week 5 Day 1 in the curriculum pages.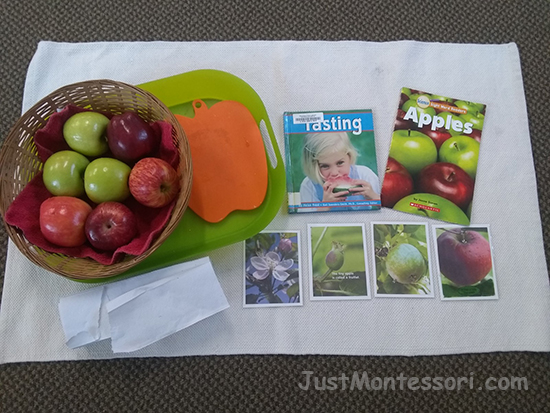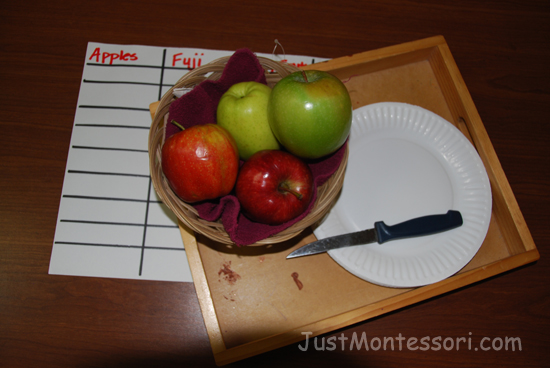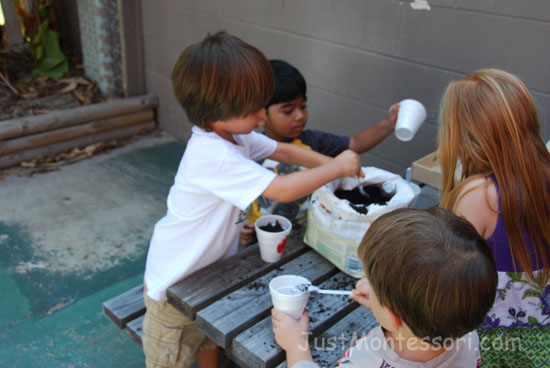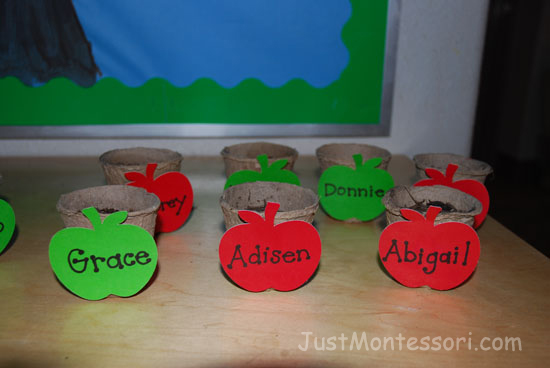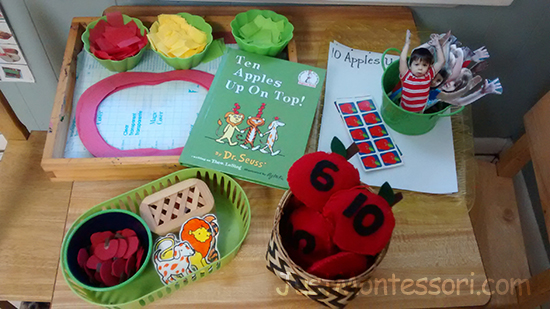 The book, Ten Apples Up On Top, is a fun story. Remind children of fictional and non-fictional books before reading, if you choose to include this book. I made 10 apple beanbags that children try to carry on their heads and carefully walk on the line to see how many they can balance. After taking pictures of the children and cutting them out, children can count out ten apple stickers and glue them on their heads. Making tissue paper apples are fun and they turn out beautiful.