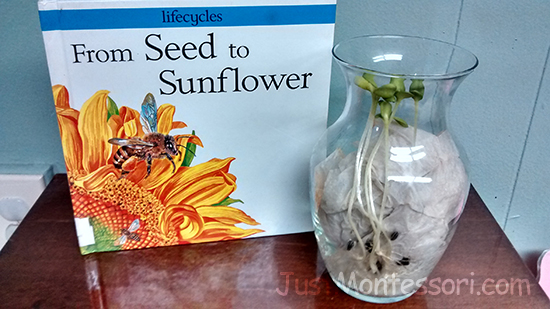 Depending on where you live, sunflower seeds are ready to be harvested at the end of summer or the beginning of fall. Many things can be done with sunflowers. It is good to provide actual sunflower heads for children to experience and work with. A variety of activities and art ideas can be introduced to the children.
One time while driving through a neighborhood, I noticed a yard full of sunflowers. I had to pull over and ask the home owner if I could have a few of the sunflower heads and let her know how they would be used by the children. She was very happy to help me gather some very nice sunflowers for the classroom. So keep your eyes open and tell others your on the look out for sunflowers and you will likely obtain some for the children.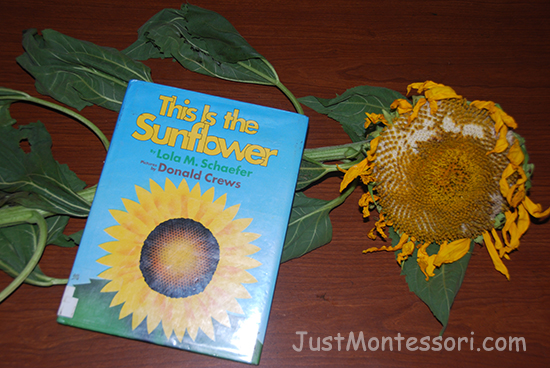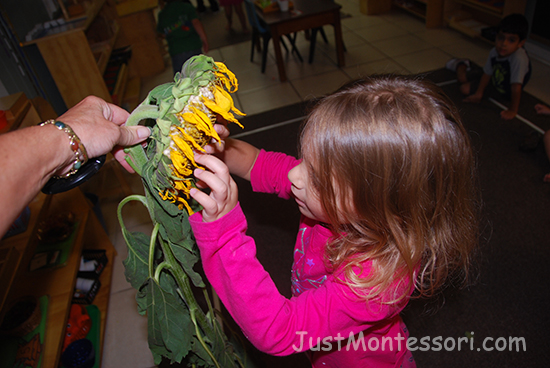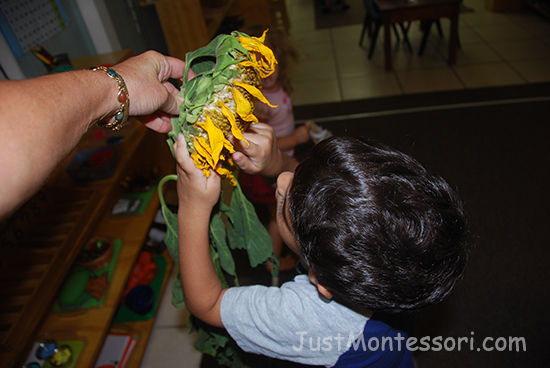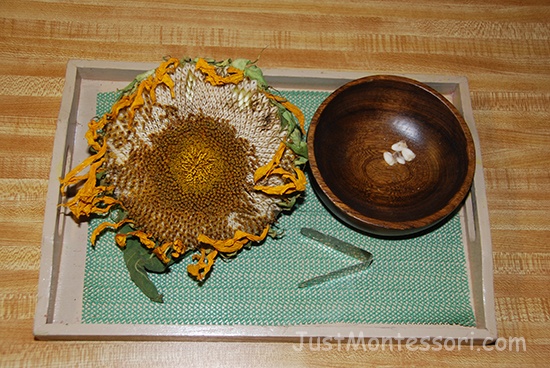 On a tray provide a sunflower head and tweezer or tongs. Children can use their fingers or the tweezers to take out individual seeds and place them into a small bowl. Children can use gathered seeds for bird feeding, art, or gift giving.