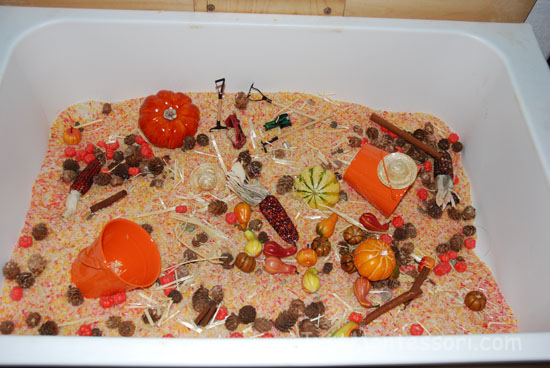 Autumn is such a fun time for a variety of activities found throughout the different areas of the classroom. The shelves in the Practical Life area are often filled with the orange, red, and yellow colored materials. Many art activities involve leaves, acorns, pumpkins, and scarecrows.
I am going to share some fall ideas. Specific lesson ideas on things such as pumpkins and leaves will follow next week. Some past posts as well, touch on some fall activities.
During this past month, lessons on such things as seeds, the five senses, and the continents have also been considered. Fall activities continue throughout the remainder of the season as you observe and match the children's progress and interest.