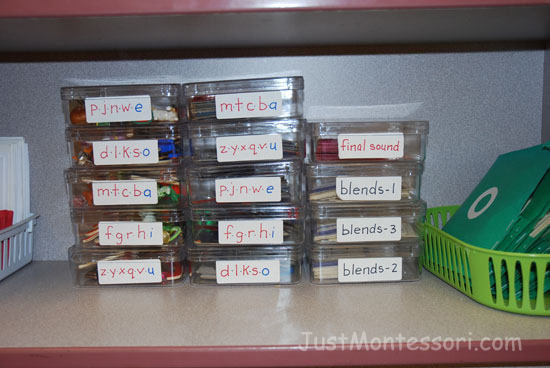 As children begin to learn letter sounds using the Sandpaper Letters, it is important to provide other materials that reinforce the letters and sounds they are learning. Initial sound boxes are a great way to do this. These boxes help to refine auditory perception of sounds, encourage development of concentration, and prepare a child for reading.
As a parent or teacher, you'll want to arrange the first set of boxes with objects and a second set with pictures. One reason for this is because, concepts progress from concrete to abstract with Montessori materials. Concrete objects followed by pictures , is seen throughout the remainder of the reading program. Prior to these boxes, at what I call the "Sound Table," objects were introduced and then a picture book with each Sandpaper Letter. For more details on Sandpaper Letters see the post, Sandpaper Letters. Below are some samples of the Initial Sound Boxes you can prepare for the children. If you can only provide one set, that is fine too. Any additional reinforcement activities you provide will be beneficial. They are actually fun to make and put together!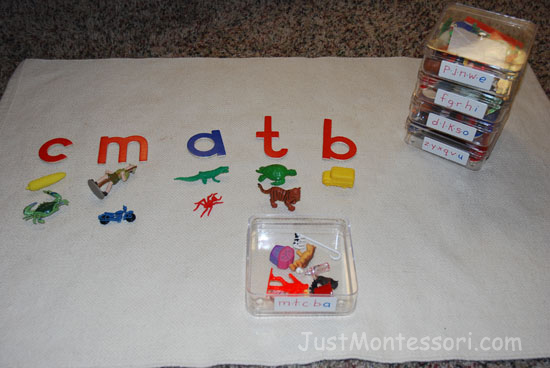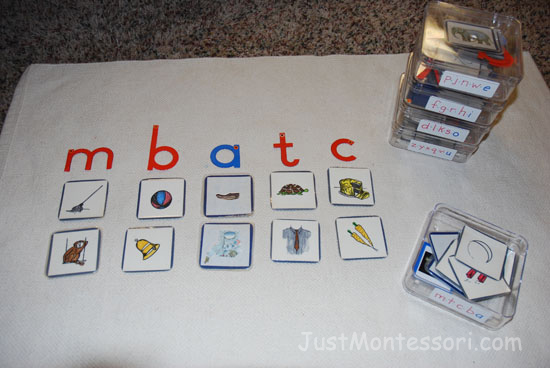 Now follow the same letter sets in each of the five boxes. Now, however, provide pictures that begin with each of the letter sounds. You want to have at least four or five pictures or objects for each letter to be sorted.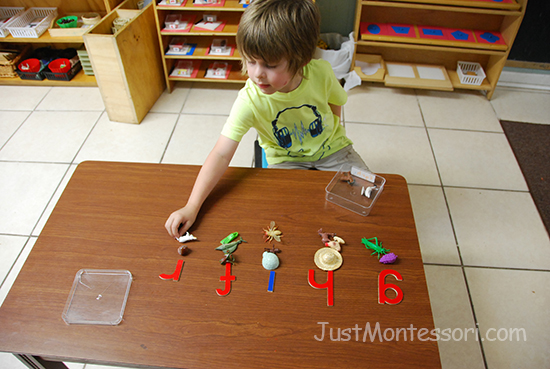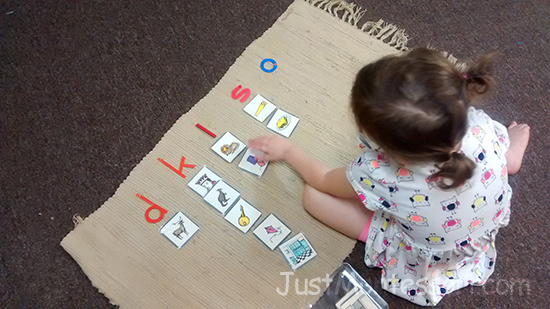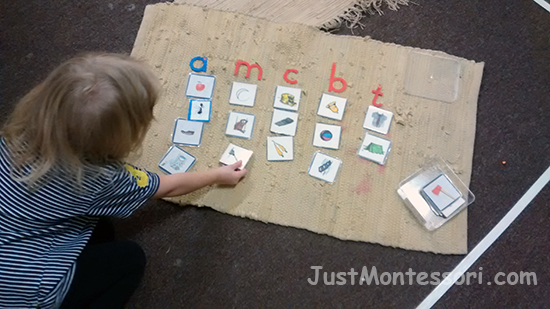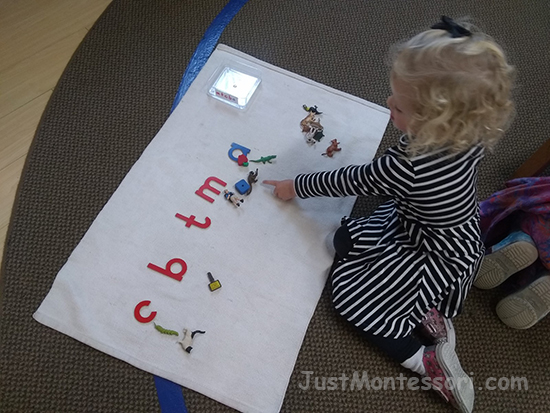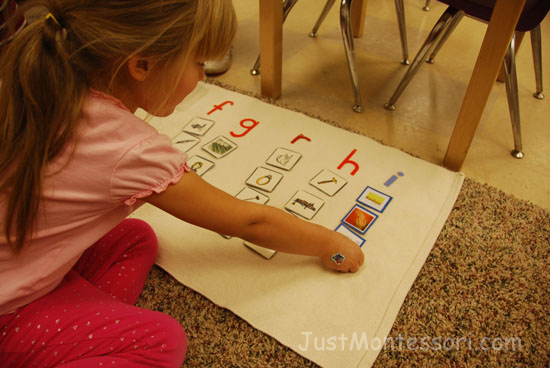 Pictures can be drawn, or I have used a Child's First Dictionary to cut out pictures and glued them onto cardstock paper as well. Stickers are another option. A child will start with an object box and then do the picture one with the same letters. Be sure they have a good grasp of these sounds before moving onto the next letter box set.